'No hard and fast rule': Fintechs and banks size each other up
Westpac's banking services partnership with Afterpay will force fintechs and the big banks to reassess their relationship with each other, a trend that Zip co-founder and boss Larry Diamond says further reinforces the disruption sweeping the financial services sector.
Zip has been directly affected by the deal with Westpac ditching its 10.7 per cent stake in the buy now, pay later company. While Mr Diamond didn't comment on Westpac's decision he said that the rise of fintechs has seen established banks take a "mixture of approaches" to innovation.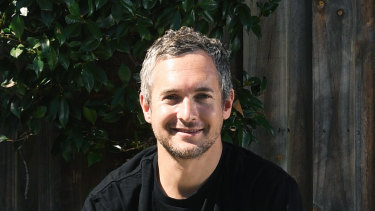 "There's buy versus build, there's partnerships versus building," he says.
"There have been some banks that have tried to innovate themselves, we don't think they have done a particularly great job, and there are others that have looked at partnerships."
"I think you'll continue to see that right, there's no hard and fast rule," Mr Diamond said.
With Afterpay's shares clicking over $100 for the first time on the back of the Westpac partnership and Zip's shares trading as high as $7.50, Mr Diamond said investor interest in the BNPL sector is a boost for the entire fintech sector.
"Seeing the success of one particular fintech sector or sub-sector, it galvanises others in their particular sectors to push harder, think bigger and try and do the impossible."
"There are many things out there and for some of them, the business models are questionable and they are up against some very tough places so they need to try and understand how they can pivot, or find partners for accelerated growth," he said.
The BNPL sector has been a hit with investors, with a large cohort of providers listed on the Australian Securities Exchange alongside Afterpay and Zip, including Splitit, Sezzle and Openpay.
However, listed small business loans provider Prospa's co-founder and chief executive Greg Moshal said there's more to the fintech sector says than BNPL.
"The models have been fantastic, acquiring customers and getting unbelievable customer satisfaction," he said. "I think fintechs will keep looking at ways to meet the needs of customers and you'll see that more of them will continue to expand their offerings."
Mr Moshal added banks and fintechs are part of the same ecosystem and the banks have been watching to decide whether to compete, partner or buy the fintechs.
"It's becoming clear that fintechs are more established and here to stay," he says. "So I think you'll see more partnerships where needed and where they are mutually beneficial."
Moshal says there are benefits for both the banks and fintechs in partnerships.
"I think banks are a bit more accepting of… where the world's moving and trying to continue improving on their own propositions but also be part of where customer adoption is happening and partnering in those areas as well," he says. "It certainly feels and continues to be that fintechs have become more mature and more evolved and I think that banks have to accept that."
Source: Thanks smh.com