'Inhumane': Retailers fume as re-opening wait continues
Melbourne retailers say delays in reopening retail stores are unjustifiable and inhumane, venting their frustration at Victoria's premier Daniel Andrews who announced on Sunday morning he will put off making a definitive call on re-opening.
Expectations that the state government would announce a relaxing of restrictions were dashed after the premier and chief health officer asked for 48 more hours to review test data from an outbreak in the northern suburbs before proceeding with any changes.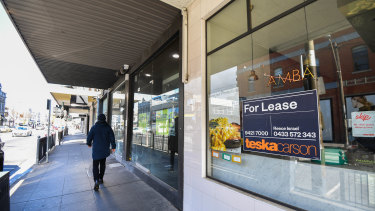 Retailers had been preparing for confirmation that their stores could re-open with COVID safe protections from the start of November.
The Chapel Street traders association was quick to question why the sector would have to wait longer.
"The fact many businesses sectors are still left waiting to open is unjustifiable and frankly inhumane. A minute longer closed is absolutely unacceptable given the data. Andrews continues on his pontificating parade," said Chrissie Maus, general manager of the Chapel Street Precinct.
Retailers had already expressed disappointment at the proposed timelines last week for a November opening.
Chief executive of the Australian Retailers Association Paul Zahra said even a delay in the announcement of two days would put significant pressure of businesses, many of whom were still unable to access their shopfronts and still had winter stock on the shelves.
"We're exasperated. It seems the goal posts have moved again, we're just back on the 'restart rollercoaster'."
Mr Zahra said the uncertainty would hurt business planning in the lead-up to the critical Christmas period.
"What I'm arguing for is mental health. Put yourself in the shoes of a small business owner, who has to buy inventory. What drives confidence is certainty and we have no certainty."
More to come.
Source: Thanks smh.com