ANZ reports $528m hit to earnings as customer payout costs rise
Big four bank ANZ has announced a $528 million hit to cash profits ahead of its second-half results this week, booking a growing remediation bill, accelerated software costs and write-downs.
ANZ had conducted a product review across the group and detected further misconduct contributing to remediation charges growing by $188 million, the bank said in a market announcement on Tuesday evening.
The value of ANZ's Pacific business was also written down, which attracted restructuring and accounting charges totalling a $202 million hit to the company's earnings. The bank also took a $138 million charge on its software assets.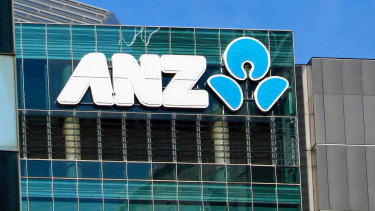 The bank's announcement comes after two of the other major banks recently announced similar hits to their profits. NAB announced last Friday its remediation bill would increase by $508 million and it would pay $128 million to staff that had been underpaid.
Westpac reported the largest hit to earnings, flagging $1.2 billion made up by write-downs across its insurance businesses, a growing remediation bill and the $400 million expanded provision needed to pay for the penalty related to the legal case by AUSTRAC over breaches of anti-money laundering laws.
Evans and Partners banking analyst Matt Wilson said the big banks were trying to maximise their write-downs so they could boost profits next year, as the Australian Prudential Regulation Authority (APRA) has put limits on dividend payments.
"In a year where dividends are constrained by APRA, it makes sense to 'kitchen sink' as much as you can, which is what they're doing," he said.
Mr Evans had previously described increased remediation costs as "hygiene practices" as the banks continue to pay for the revelations of the Hayne banking royal commission.
Tribeca Partners senior portfolio manager Jun-Bei Liu said ANZ's announcement was in line with market expectations. "It's a good opportunity to clear the deck and hopefully form here on, we can see cleaner and clearer earnings from here on."
Source: Thanks smh.com