Developer to sell 147 apartments in one hit as market cracks widen
In a sign the coronavirus cracks in Melbourne's central city apartment market are widening, China-backed developer Aurumstone Group has decided to sell 147 newly-completed apartments in one hit.
The developer recently finished construction on its 19-level residential tower at 388 Lonsdale Street after converting an existing 12-storey office building to residential use and adding additional floors above.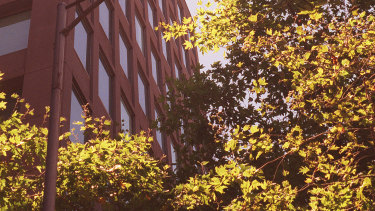 But the city's unprecedented lockdown and struggling apartment market has prompted Aurumstone to put the entire tower up for sale.
Industry sources suggest the 147 units may fetch around $70 million if the tower proves attractive to investors in the build to rent, serviced apartment, or hotel sectors.
However, Aurumstone's hopes may be challenged by the gloomy outlook for city apartment sales, hotel occupancy being severely crunched by the pandemic and few recent precedents for an apartment transaction of such scale.
The group has appointed JLL and Colliers International, although neither agency would comment. Aurumstone's website does not list a contact number and it did not reply to an email request.
Banks and other financiers usually insist developers of big city apartment towers pre-sell the bulk of units to individual owners before they commit funds to underpin construction and development.
Aurumstone's move to offer the 147 units in one line suggests it financed the project itself but was unsuccessful in selling the apartments individually.
The developer purchased the site in 2014 from education entrepreneurs Shesh Ghale and Jamuna Gurung for $20.5 million at a time when city unit sales were surging.
Another residential development Aurumstone was involved with at 299 King Street is now under construction by Michael Mai's ICD Property, a group that also has Chinese connections.
Aurumstone was reported as purchasing the King Street site from quarry owner and private developer Paul Lofitis for $44 million after he gained planning approval for a 62-storey tower with 431 apartments.
Ownership passed to ICD, financiers MaxCap Group and other Chinese interests for $42.6 million in 2016, although it is unclear who the vendor was.
Source: Thanks smh.com