Facebook the next Silicon Valley giant the US is targeting
The US government is drawing up plans to accuse Facebook of using its dominance to crush smaller rivals, in what would be the second Washington DC attack on Silicon Valley in the space of a few weeks.
Prosecutors at the Federal Trade Commission are understood to be putting the finishing touches on charges that the company broke competition laws by cutting off start-ups that attempted to use Facebook systems to challenge it. Google was hit last week with a landmark monopoly lawsuit by the Department of Justice that could see the search engine broken up or forced to follow new restrictions.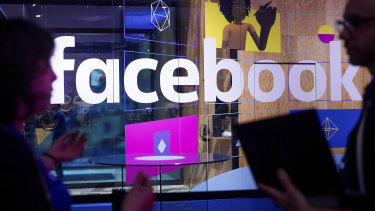 The FTC has been investigating Facebook for more than a year and is believed to have homed in on allegations that the company shut off apps that attempted to plug into Facebook's friend lists to fuel their growth.
Facebook allows thousands of outside apps to connect to the social network, for example to find users of apps such as Spotify or Tinder if their Facebook friends are on the services.
However, others including Vine, the video app owned by Twitter, and MessageMe, a once-popular chat service, had their Facebook access revoked, allegedly because boss Mark Zuckerberg considered them a threat to Facebook's own business. A report from a US committee this month claimed that Facebook had "weaponised access to its platform" and revealed internal emails expressing fears that companies could "steal our engagement".
Emails released by the House of Commons' Digital, Culture, Media and Sport committee two years ago showed that, when Zuckerberg was asked if Facebook should cut off Vine, he replied: "Yup, go for it."
In contrast, the company itself has brought Instagram and WhatsApp, two apps it acquired, into closer alignment with Facebook, for example by allowing Facebook users to exchange messages with Instagram account holders.
US competition laws allow companies to be prosecuted if they employ a so-called "refusal to deal" with rivals with the express intent of maintaining existing monopolies. Facebook is the world's largest social network, with more than 2.7bn users, and access to the social graph was seen as a crucial way for new apps to grow. Without it, users were forced to manually build friend lists on the new app, or rely on contacts stored in their smartphone's address book.
The FTC had hoped to have a case before next week's presidential election, but internal disagreements are believed to have delayed the investigation. It is now said to have a case ready to go if the five commissioners in charge of the regulator decide to proceed.
Commissioners met last week to discuss the case, including whether Facebook had bought Instagram and WhatsApp to maintain a monopoly.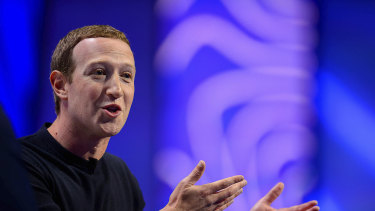 A case has been expected before the end of the year, although the regulator could still reach a settlement with the company, and the election result could affect its priorities.
Zuckerberg has insisted that the company faces strong competition, in particular from iMessage, Apple's text messaging application. In 2018, it removed a policy that expressly prohibited apps from connecting to Facebook if they "replicate core functionality that Facebook already provides".
Competition scrutiny of tech's biggest companies has intensified as the companies have come to capture more of national economies. Last week's case against Google accused the company of illegally maintaining its monopoly by signing exclusivity agreements with companies such as Apple to promote its search engine. Google rejected the claims, and said the lawsuit was "deeply flawed".
The FTC and Facebook did not comment.
Zuckerberg, along with Google boss Sundar Pichai and Twitter's chief executive, will face a Washington grilling this week as they seek to avoid a further regulatory crackdown.
The Senate Commerce Committee is poised to question the three bosses on Wednesday (US time) about the way they moderate their services. It comes amid calls for reform of laws written in the Nineties that give social media sites immunity for what users post on them.
Source: Thanks smh.com