SCA Property boosted by increased rent collection from tenants
Shopping centre landlord SCA Property has staged a turnaround in its rent collection from tenants, but warns that the impact of harsh lockdowns and government policies arising from the global pandemic will be felt for some time to come.
Having warned in August that it will "vigorously" pursue lost rent, the neighbourhood-based mall landlord has seen collection rates shoot back up to almost pre-COVID-19 levels.
The $2.4 billion ASX-listed landlord controls a portfolio of 85 Woolworths and Coles-anchored neighbourhood shopping centres that have mixes of convenience-focused speciality stores.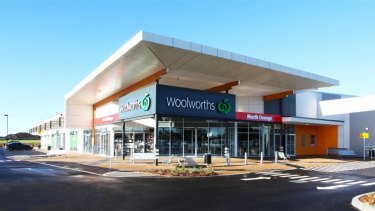 In its update for the three months to September 30, chief executive Anthony Mellowes said with the improved trading conditions, rent collection is at 97 per cent, albeit some tenants remain hard-hit by the Victorian closures.
Overall sales growth sat at 9 per cent, with the main supermarket division of Coles and Woolworths rising 7 per cent. Harder-hit specialty stores such as hairdressers and beauty salons that were forced to close were in the negative.
"Excluding Victoria, tenant sales are growing strongly in most categories and rent collection rates are improving," Mr Mellowes said.
"Our balance sheet has been strengthened further, and we are well positioned to take advantage of acquisition opportunities over coming months."
Overall, collection of rent troughed to 57 per cent in May and has since recovered to 97 per cent in September. As a result, of the landlord's shortfall in rent of about $22.3 million, close to $10.4 million has been recovered.
The collection of rent is expected to normalise as restrictions are relaxed across Australia. Victoria continues to lag the portfolio in collection, with 67 per cent reported for the September quarter.
Mr Mellowes said with "considerable uncertainty" remaining in relation to the COVID-19 pandemic, it was unlikely that cash collection rates would return to pre-COVID levels until the mandatory leasing code of conduct had ended.
The mandatory code of conduct was introduced in April, requiring landlords to negotiate in "good faith" over leases with tenants.
Depending on circumstance, landlords are required to waive up 50 per cent of tenants' rent and defer the other 50 per cent under the code, which runs alongside JobKeeper until next March.
SCA has more than 600 tenants receiving rental assistance under the government's mandatory code of conduct. The group is running at about 92 per cent of stores open, of which 60 per cent are open in Victoria, before the restrictions were lifted last night, and 99 per cent in rest of the country.
Mr Mellowes said with the changes in Victoria, and barring any unforeseen new closures, he was able to make more reliable guidance outlook for distribution per unit for the first half to December 31 of between 5.5¢ to 5.7¢ per unit.
Macquarie Equities' Stuart McLean said the guidance was marginally ahead of market expectations of 5.4¢.
"The group indicated guidance assumes no further outbreaks of restrictions relating to COVID-19 in Australia. While we expect some conservatism around rent-relief allowances given uncertainty, ability to provide DPS guidance is positive, in our view," Mr McLean said.
SCA has also shored up its balance sheet in the past few months with a $250 million in a institutional placement and $50 million in a unit purchase plan.
It now has $340 million in undrawn debt facilities and no debt expires until December 2022. Mr Mellowes has flagged that SCSA is looking at buying more shopping centres anchored by Coles or Woolworths.
Source: Thanks smh.com