Takeover target Link tells private equity suitors to aim higher
Takeover target Link Group's board has asked its private equity suitors – Carlyle and Pacific Equity Partners – to come back to the table with a better deal, as the $2.9 billion takeover tussle takes another turn.
Having been given two days to respond to the consortium's revised offer to buy the company for $5.40 per share, or $3.80 per share if property settlements platform PEXA is excluded, Link's board on Wednesday said the new offer still wasn't good enough.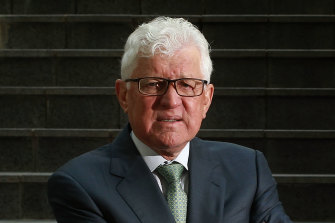 "The board considers that the revised proposal does not represent compelling value for Link Group
shareholders on a control basis and further work is required to determine the viability and
attractiveness of the separation of the PEXA and Link (ex PEXA) assets envisaged under the revised
proposal," it said in a statement.
However, the board has left the door open for the private equity consortium to potentially return with another offer, giving it access to its books on a non-exclusive basis.
"The board considers that it is appropriate to provide the consortium with due diligence
information on a non-exclusive basis so that it can develop a proposal that may be capable of being
recommended to shareholders."
Link has baked in some protection for itself as Carlyle and PEP pore through the numbers, inserting a stand-still clause that will prevent the consortium from using the confidential information to lob a hostile bid.
"The due diligence information will be provided subject to entry into an appropriate confidentiality agreement containing suitable protections for Link Group, including a stand-still clause," the board said.
Granting the consortium due-diligence might not lead to a higher offer, but the move represents a thawing of relations between Link and its private equity suitors. Earlier this week, Carlyle and Pacific Equity Partners both accused Link of failing to meaningfully engage in negotiations.
"The engagement with your advisers has not been substantive to date," a letter signed by Carlyle chief financial officer Karen McMonagle and PEP managing director Cameron Blanks said. "Since we commenced our discussions with you on September 10, 2020, we have had only three 30 minute meetings with your advisers."
Link's shares dipped 0.41 per cent to $4.82 on Wednesday and the company's most recent financial results were marred by a sea of red as the industry continues to grapple with volatile investment markets and regulatory headwinds.
Speaking to The Age after Link's annual general meeting on Tuesday, outgoing chief executive John McMurtrie said delisting Link would not be a step backwards for the company.
"Good private equity companies actually support their executive teams and allow them to continue to grow. There is so much money out there in private equity land all looking for … good, well-run companies, with continued opportunities to invest," he said.
Market Recap
A concise wrap of the day on the markets, breaking business news and expert opinion delivered to your inbox each afternoon. Sign up for the Herald's here and The Age's here.
Source: Thanks smh.com