ANZ reports 42 per cent profit fall, scales back its dividend
ANZ has reported a 42 per cent fall in full-year profit and has committed to paying a massively scaled-back dividend due to credit losses and writedowns in its Asian businesses brought on by the coronavirus pandemic.
The big four bank reported $3.76 billion in cash profit for its continuing operations for the year ended September 30, and proposed shareholders would receive 35 cents per share as the final dividend, payable on December 16. That compares with an 80 cents a share final dividend last year.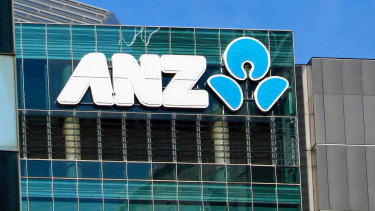 ANZ chief executive Shayne Elliott said the bank had a strong balance sheet and "record levels of capital and liquidity" as well as provisions for future losses.
"We could never have forecast 2020, a year that started with devastating bushfires in Australia and unwound with the waves of a pandemic that continues today," he said in a statement to the ASX on Thursday morning.
"While we still cannot predict its course, we remain confident we can deal with its impacts.
"We want our customers to know we will continue to do all we can to support them through the tough times."
ANZ provided an update on its 95,000 home loan deferrals, reporting 42 per cent were still on initial deferral plans. Of the 55,000 borrowers whose initial deferral periods had expired, 20 per cent had requested a further deferral, 79 per cent had returned to full payments and 1 per cent had restructured or transferred to hardship payments.
In line with industry trends, customer deposits had also climbed to $329 billion, compared to $295 billion in the same month last year, as people spent less money due to lock-down restrictions and the poor economic outlook.
Institutional bank deposits had also grown, with $223 billion in the bank compared to $217 billion in September last year.
The results come two days after ANZ reported there would be a $528 million hit to cash profits, which came in at $3.76 billion, after it had booked a growing remediation bill, accelerated software costs and writedowns across its Asian businesses.
ANZ provided more information on these "notable items" including impairments in its Malaysian bank, AMMB Holdings Berhad, and Indonesian bank, PT Bank Pan Indonesia.
More to come.
Source: Thanks smh.com