Blockbuster Nuix, Dalrymple ASX IPOs face critical test
The two of biggest floats on the ASX in years will face a critical test this week with mounting investor concerns an uncertain US election result could spark broader volatility and threaten the boom in new sharemarket listings.
Canada's Brookfield Asset Management is on track to finalise the prospectus for the sale of its minerals export facility business, Dalrymple Bay Coal Terminal. The deal is expected to value the business at up to $3.5 billion, according to Credit Suisse, in what will be the biggest float of the last two years.
At the same time Nuix, the Macquarie-backed analytics software firm, is expected to unveil analyst research from its two IPO managers ahead of plans to lodge a prospectus next week. Speculation has pushed a potential valuation for the business towards the $2 billion mark.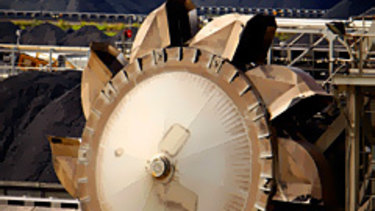 The ASX is in the midst of an initial public offerings boom, with share prices surprisingly resilient in the face of the coronavirus pandemic.
In September EY said funds raised in IPOs could hit $3 billion by the end of this year, while market estimates say companies worth a combined $10 billion could make it on to the exchange. Successful IPOs that have taken place in recent weeks include e-commerce retailer Adore Beauty, online marketplace MyDeal, and tradie booking platform HiPages.
Neither Macquarie or Brookfield would speak about the Nuix and Dalrymple floats, but insiders agree that the US election result looms as the biggest risk to the IPO bonanza.
"I think the biggest danger for these IPOs is macro," said an executive working on the Nuix IPO who is not authorised to talk about the deal publicly.
The latest wave of COVID infections across the US and Europe might also have an impact having sent overseas stock markets plunging over the weekend. Tech stocks hit particularly hard, which could have implications for Nuix.
The $2.2 billion float of online property conveyancer Pexa was pulled in November 2018 the the day after the tech-heavy Nasdaq index in the US experienced its worst day of trading in seven years. A private equity bid for Pexa's largest shareholder Link could see Pexa make another attempt at a public listing early next year.
Macquarie is expected to be a motivated seller for its 65 per cent stake in Nuix thanks to the buffeting its business has received from the pandemic.
Nuix is used around the world to manage cyber security, risk and compliance threats and investigate fraud using its data analytics engine.
The high growth company is expected to be valued at up to ten times its revenue – which topped $176 million for the year ending June 30. But its actual valuation could be determined this week when a management roadshow led by Nuix chief executive Rod Vawdrey presents to select investors under non-disclosure agreements.
There are other tech floats already lined up to list on the ASX. The retail component of the offer for ed-tech group Cluey opens Monday with the online tutoring business expected to start trading next month with a valuation of $140 million. A prospectus has also been lodged for fintech Harmoney valuing the non-bank lender at $350 million.
Dalrymple may lack the high-growth, tech appeal of Nuix and its ilk but the taint of coal is not expected to deter investors drawn to its high yield in a market with shrinking options on this front.
Credit Suisse, one of the two float managers, issued research last month forecasting a dividend yield on Dalrymple of up to 5.5 per cent and an enterprise value of up to $3.56 billion.
The investment bank highlighted Dalrymple's reliance on the more acceptable metallurgical coal – which is a necessity for steel-making – for its business.
In 2019, 80 per cent of the volume it processed through its terminal as metallurgical and 20 per cent was thermal coal which is used for electricity generation.
Source: Thanks smh.com