Building products giant CSR brings back dividend despite profit fall
ASX-listed building products giant CSR will resume paying a dividend despite a 15 per cent fall in its first half bottom line profit to $58.7 million.
The company told the ASX on Monday morning that shareholders would be paid 12.5 cents per share of fully franked dividends for the half, including a 4.5 cents per share special dividend.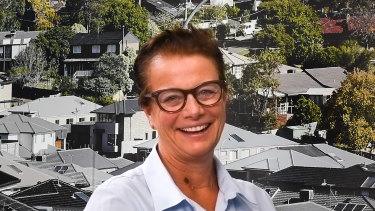 CSR, whose half-year ended on September 30, did not pay a final dividend at the end of the 2019-20 financial year, citing the "uncertain economic environment" caused by the global coronavirus pandemic. Its focus on preserving cash also saw it scrap short-term bonuses for senior executives for 2019-20.
But while some Australian companies have seen their revenue collapse during the COVID-19 recession, CSR recorded relatively stable first-half revenue of $1.075 billion, down 6 per cent on the prior corresponding period. The revenue outcome beat market expectations of $1.05 billion.
CSR is a major Australian producer of plasterboard, insulation and bricks so its fortunes are intrinsically tied to demand for housing.
"While it has been a challenging half on many fronts, we are very pleased with the performance of building products," chief executive Julie Coates said.
"The increasing diversification of our business across segments and markets, coupled with strong cost control and operational efficiency enabled us to maintain our building products EBIT (earnings before interest and tax) in a contracting market.
"We have reorganised the business to drive a stronger customer solutions focus, started our supply chain transformation and continued to optimise our footprint. We are building CSR into a more diversified, streamlined business to increase resilience as well as growth potential," she said.
CSR shares closed on Friday down 3.3 per cent at $4.41 ahead of the release of its results.
Source: Thanks smh.com