CBA launches moratorium on forced home sales until September 2021
The Commonwealth Bank of Australia is the first major bank that has committed to a moratorium on home foreclosures until September 2021 after pressure from the financial counselling services body.
Financial Counselling Australia chief executive Fiona Guthrie published an open letter to banks in September calling for lenders to avoid forced home sales for borrowers affected by the coronavirus pandemic.
CBA subsequently contacted Ms Guthrie for advice and has now pledged to not foreclose on customers who were up-to-date with mortgage payments before the pandemic hit.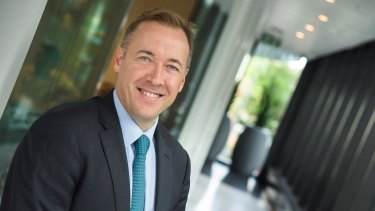 "I'm pleased to confirm that we will be putting in place a freeze on forced sales for COVID home loan deferral customers who are unable to return to full repayments," CBA retail banking executive Angus Sullivan wrote in a letter to Ms Guthrie on Tuesday.
"This means that any customer making full mortgage repayments in the 12 months prior to entering a home loan deferral will be able to remain in their home until September 2021, even if they are now struggling to get back to making repayments, where they agree to work with us."
CBA sent a three-page document to the FCA to distribute to its financial counsellors, outlining which customers are eligible and urging concerned customers to contact their banks.
Ms Guthrie said the mortarium was a "terrific" development that will give borrowers "peace of mind".
"Obviously it's not for everyone, if you were struggling before COVID that group of people will need a different sort of support," Ms Guthrie said. "But for this group, who were entirely up to date pre-COVID and might be in an industry where it's been harder to get a job, they just need more time. I think this will take away a lot of stress."
Ms Guthrie said she was surprised by the move, and had expected the government would have to intervene to prevent the banks foreclosing on borrowers.
"The banking royal commission has made banks and investors wake up to the fact they need to think about the long term and not short term profits," she said.
The banking industry has been proactive in offering customers struggling during the pandemic deferrals on mortgage or small business loan payments. All major banks have hired additional staff to reach out to customers to encourage full or partial repayments, with between 20 and 30 per cent of customers now starting to make repayments.
Latest figures from September showed the total number of CBA loans on deferral was around 129,000 with total balances at $42 billion, down from 210,000 loans worth $67 billion in June. CBA is set to update the market on the progress of its deferrals next Wednesday.
Market Recap
A concise wrap of the day on the markets, breaking business news and expert opinion delivered to your inbox each afternoon. Sign up for the Herald's here and The Age's here.
Source: Thanks smh.com