Rare WA pink diamond mine supplying 90 per cent of world's coloured diamonds closes
The iconic Argyle diamond mine in Western Australia's Kimberley region has closed down after 37 years of operation.
Rio Tinto employees, traditional owners and other stakeholders attended a small event at the mine on Tuesday afternoon to formally cease operations.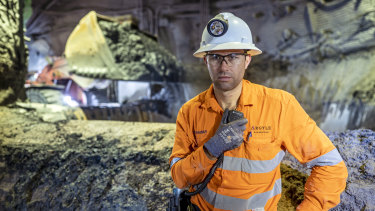 Located about 3000 kilometres north of Perth, Argyle became famous for its consistent stream of rare and striking pink diamonds and with its closure 90 per cent of the world's coloured diamond supply will cease.
Rio Tinto copper and diamonds chief executive Arnaud Soirat said Argyle's influence stretched across the world and he thanked the present and past employees for their help in producing some of the "finest diamonds the world has ever seen."
"Fifty years ago there were very few people who believed there were diamonds in Australia – even fewer could have foreseen how the Argyle story would unfold," he said.
"To arrive at this final chapter has required vision, courage and determination to overcome significant challenges to enter new territory in diamond exploration, mining and marketing."
The Argyle orebody was discovered in 1979 and since operations began in 1983 it has produced 865 million carats of rough diamonds. Open-cut mining began in 1985 and the underground operation started in 2013.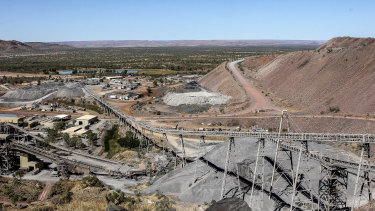 The mine site will now undergo decommissioning and rehabilitation, which was expected to take five years.
Argyle general manager Andrew Wilson said the mine was a unique Australian success story.
"A new chapter will now begin as we start the process of respectfully closing the Argyle mine and rehabilitating the land, to be handed back to its traditional custodians," he said.
Over the past 18 months, Rio Tinto has been running a 'life after Argyle' program for its staff that has seen some take redundancies and about 70 retrained and redeployed in the company's iron ore business. The current headcount at the site is 270, which will reduce to 200 as it enters the 'make safe stage'. During the rehabilitation stage, Rio Tinto expects the contracting workforce to peak at around 350.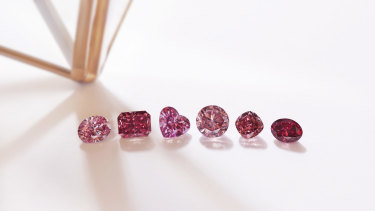 Only 5 per cent of Argyle's production is considered good enough to use in jewellery and of that five per cent, only one in 10,000 gems is pink.
Australian Diamond Portfolio last week launched one of the final collections of pink diamonds from the mine and expected their value to skyrocket with the closure of the mine.
Australian Diamond Portfolio principal consultant and master diamond polisher David Burger said the jury was still out on how the pink diamonds got their colour.
"Other diamonds get their colour from chemical impurities that absorb light, however, no similar impurities have been found in pink diamonds, leading scientists to speculate that the colour may be the result of some kind of seismic shock that altered the stone's molecular structure instead," he said.
"Since pink diamonds have a more complicated structure than white diamonds, they can take three to four times as long to polish. Working on stones as rare as the ones found in the Argle (and worth millions of dollars too) requires strong nerves, skill, patience and experience."
Source: Thanks smh.com