Vanity Chic Mirrors snaps up showroom for $3.4m
SALES
Dingley Village
A high-profile, corner showroom in the Kingston Business Park has sold for $3.4 million, indicating a quick bounce-back from lockdown in the city's south-east. Vanity Chic Mirrors snapped up the 1659 sq m property under construction in HB+B Property's business park on the corner of Boundary Road and Lake Drive, said Nichols Crowder's James Glen and Colliers International's Andrew Chrapot. "It highlights growing confidence," Mr Glen said.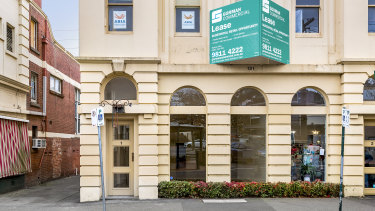 Doncaster
An owner-occupied podiatrist clinic at 826 Doncaster Road has sold off market to a medical professional for $1.55 million at a building rate of around $10,000 per sq m. Gorman Commercial's Andrew Prowse and Jonathon McCormack brokered the deal.
Thomastown
A 450 sq m warehouse, unit 1 at 10 Brand Drive, has sold through CVA's Oliver Price for $900,000. One party showed intense interest in the property, which was part of a group of three similar buildings, he said.
Thomastown
An investor has swooped on a 346 sq m industrial property at 13/7 Dalton Road, paying $745,000 to developer Forte Group. The property is occupied by Prime National Care under a five-year lease, giving the deal 5.2 per cent yield. Colliers International's Mitch Purcell and Corey Vraca said the yield shows the underlying investor demand for industrial assets.
LEASES
Brighton
Shops at either end of the Church Street strip have been leased on long-term deals through Fitzroys' Mark Talbot and Tom Fisher. An 81 sq m shop at No. 40C leased on a seven-year term at $120,000 plus outgoings and GST to menswear brand Flannel. No. 107 leased to a green grocer on a 7+7-year deal at $110,000 per annum. "Seven-year leases are huge in this environment," Mr Talbot said.
Canterbury
Vienna Patisserie Bakery will open its second store at Shop 2, 121 Maling Road. "The successful Kew business was attracted to the heritage character and prime positioning of the shop," Gorman Commercial's Nathan May said. The 34 sq m shop was signed up on a three-year lease at starting rent of $26,000 per annum within weeks of coming to market.
South Melbourne
As the city gradually reopens for business, a phone and computer repairer is expanding into a 16 sq m shop, G24, in the Clarendon Centre on Clarendon Street. PhonePhix struck a 5+5-year lease through Fitzroys' James Lockwood at $45,000 per annum, allowing it to expand into its fifth Melbourne store.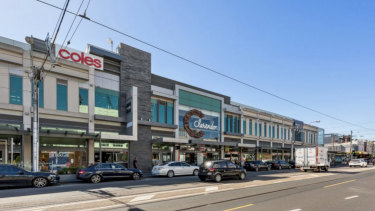 Submissions to [email protected]
Source: Thanks smh.com