'Dark clouds are there': Pendal chief warns of market shock if Trump wins
Pendal chief executive Emilio Gonzalez says investors had priced in a blue wave for a US Democrat Joe Biden victory and predicted a market shock if the polls are proven wrong once again.
Mr Gonzalez said investors were prepared for the Democrats to win power in both houses, bracing for a spike in infrastructure spending and stimulus measures. However, with the US election outcome in the balance, Mr Gonzalez said investors should brace for short-term volatility.
"Markets will adjust for it, investors in the initial phase will realise that the stimulus that was originally coming through won't be coming through and probably reassess the next four months," he said. "Absolutely, the dark clouds are there."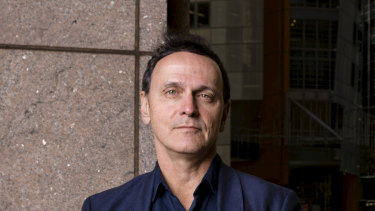 Uncertainty and volatility would be made worse if President Trump did not concede power, he said. "The lack of certainty, the lack of direction can only be read as a negative development that ultimately markets will respond to in a way they feel is not ideal."
The ASX-listed investment firm has more than two-thirds of its assets invested in global equities, with 28 per cent of funds in America, and Mr Gonzalez said markets had been rattled by COVID-19 as well as geopolitical instability that showed no signs of abating.
"Ultimately our business is one driven by flows, and flows are driven by confidence," Mr Gonzalez said. "If the world loses confidence and growth and there is concern about the future outlook, that confidence will be somewhat dented and our business will be impacted."
Pendal reported its full-year results on Wednesday, which saw statutory profit fall by 25 per cent. The fund manager declared a full year dividend of 37 cents per share, down 18 per cent over the year.
The firm's funds under management (FUM) declined by 8 per cent to $92.4 billion with outflows driven by poor performance – 14 of Pendal's 35 funds did not beat their benchmark index this year.
Mr Gonzalez said there had been "mixed performance" across the company's actively managed funds, with some managers finding it difficult to shift investment strategies to adapt to the volatile conditions.
"We have income funds and dividend funds underperforming by 13 to 15 per cent. That will show active management in that category is not working," he said. "But where active is delivering is where you'd expect it to deliver – in those funds that aren't entrenched in a philosophy, those funds that have the ability to move quite quickly between sectors and respond."
Mr Gonzales said one of Pendal's US funds had outperformed the benchmark by 24 per cent. "Those are some big numbers when interest rates are close to zero."
Record low interest rates will mean investors, particularly retirees and baby boomers, would "chase yields" by investing in higher-risk asset classes, he said. "Timing isn't great, bills still need to be paid, they need to go up the risk curve," he said.
Pendal will now increase its fixed costs by about 10 per cent to invest up to $16 million in its business in a bid to double funds under management by 2025.
Pendal's shares fell by 8 per cent to close at $6.34.
Source: Thanks smh.com