Women-founded businesses struggle to attract funding through coronavirus
Women business founders are continuing to struggle to access funding through the coronavirus pandemic with the lion's share of investments by major Australian venture capital firms continuing to flow to men.
Analysis by The Age and The Sydney Morning Herald of the investments made by Airtree Ventures, Blackbird Ventures, Nab Ventures, Main Sequence Ventures and Square Peg Capital shows out of a total of 65 investments up to September 2020, only eight were in businesses founded by women. Sixteen were in business co-founded by women.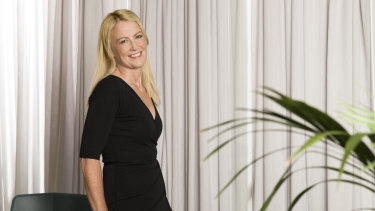 James Cameron, partner at Airtree Ventures, said the drop in the value of investments going to companies co-founded or founded by women by Airtree showed more work was needed.
"I don't think we are long enough into the [coronavirus] crisis to see a statistically significant impact on portfolio so far. Given we only make a small number of individual investments per year, it's difficult to see trends over a limited time period," he said.
"However … it's pretty clear the economic impact of COVID more broadly has been disproportionately felt by women – which we think makes it more important than ever to be measuring these numbers and to continue to work towards increasing the number of women founders who are getting funded and the number of women investors who are writing cheques."
In 2019 the firms made a total of 84 investments and of these, 12 were investments in a business founded by women and 22 were investments in businesses co-founded by women.
Monica Meldrum, co-founder of organic snack food business Whole Kids, said it was "absolutely harder" for women entrepreneurs and founders to raise money.
Ms Meldrum closed a $1.17 million equity crowdfunding raise for Whole Kids last week after talking to various venture capital firms but finding none were the right fit. "For women looking at traditional cap raises there can be issues with being taken seriously and access to networks," she said. "For us crowd funding was a no-brainer as we have a huge and loyal customer following that have supported us."
Investors in Whole Kids' latest round included high-profile women entrepreneurs Kate Morris, founder of ASX listed beauty retailer Adore Beauty, Georgina McEncroe, founder of ride-sharing business Shebah, and Emma Isaacs founder of networking group Business Chicks.
Ms Meldurm said these women had experienced barriers as women entrepreneurs themselves and so wanted to "pay it forward" by backing her. "Coronavirus has created a greater sense of community and is fuelling all sorts of communities across the board including female networks," she said.
The difficulties faced by women were also highlighted in a survey by accounting platform MYOB of more than 1000 small and medium business operators conducted in December 2019 and in August 2020 which found businesses founded by men were more likely to be successful in applying for funding.
In 2019, 24 per cent of businesses founded by women applied for funding compared with 12 per cent of businesses founded by men. However, 84 per cent of businesses founded by men were successful in their funding application while only 77 per cent of women were successful.
In 2020 of the business operators surveyed 28 per cent of the businesses founded by men had applied for funding and 27 per cent of businesses founded by women. Businesses founded by men were 83 per cent successful compared with 79 per cent founded by women.
Market Recap
A concise wrap of the day on the markets, breaking business news and expert opinion delivered to your inbox each afternoon. Sign up for the Herald's here and The Age's here.
Source: Thanks smh.com