Investors pump $2b into property stocks on COVID vaccine update
Investors have pumped $2.2 billion into the listed property sector in a sign of renewed hope a successful coronavirus vaccine trial will allow workers to return to offices and shoppers to malls sooner than expected.
In a busy day of trade on Tuesday, shares in mall landlords soared more than 10 per cent on the ASX after Pfizer and BioNTech released news their COVID-19 vaccine achieved a success rate of more than 90 per cent in preventing infections.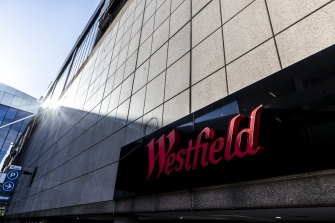 Shares in retail and office property companies have mostly been negatively impacted by COVID-19, with prices slumping between 33 per cent and 43 per cent from their February highs.
But news of an effective vaccine saw office owners such as Dexus, Mirvac, Charter Hall, GPT and Centuria's office funds move back into the spotlight. The ASX's REIT index rose 2 per cent Tuesday, outperforming the overall market's 0.7 per cent gain.
Grant Berry, head of real estate at SG Hiscock, said the renewed confidence was a shift in sentiment for REITs, which he expects will continue.
"I see this has the potential to be a rotation story into real assets, with more confidence the COVID-19 situation and positive developments in the vaccine will accelerate the shift back to normality," Mr Berry said.
REITs are starting to offer earnings guidance again and valuers may look at their assets with less negativity during the next round of valuations, he said.
Shares in retail landlords Scentre and Vicinity leapt 13.7 per cent and 14.2 per cent respectively as the good news rolled through the sector.
But, having been the darling of the market during the pandemic, industrial landlords like Goodman lost ground on the premise consumers may opt less for online and more for bricks and mortar malls.
In a note to clients early Tuesday, Macquarie Equities' Stuart McLean said the American S&P 500 index had risen 2.7 per cent on the back of the news, with the REIT sector rising 4.3 per cent.
Mr McLean said the dispersion in REIT performance in the US was stark, albeit unsurprising, with retail REITs surging 23.5 per cent and office REITs lifting 13.4 per cent, while industrial REITs fell 2.7 per cent.
"We previously adopted a barbell strategy in the REIT sector, with outperform recommendations across both value and growth," he said.
Office stocks, such as GPT and Lendlease, and retail landlords Vicinity and Scentre are likely to benefit most from a vaccine in the short term.
"While growth stocks are likely to see some weakness, we still see attractive medium-term outlooks for Goodman and Charter Hall," Mr McLean said.
Another analyst said retail landlords were the main beneficiaries of the vaccine news as shoppers will be able to flock to malls, not just to shop, but also to eat in the food courts and go to the cinemas.
Office markets are undergoing a structural change and most companies will need to offer a hybrid working from home and office model to retain and attract staff in the future, they said.
Source: Thanks smh.com