Vaccine news sends global markets into "big switch" frenzy
The Australian sharemaket failed to make the most of the investor excitement about a potentially effective COVID-19 vaccine, as doubts emerged about whether the global rally could be sustained for any period of time.
While local investors rushed to adjust portfolios built for pandemic conditions, the US futures market faded during the course of the session on Tuesday pushing the benchmark S&P/ASX 200 index to close well off its early highs.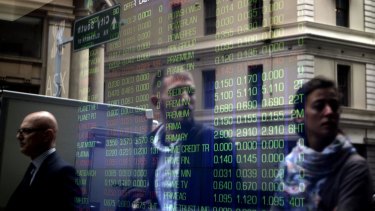 The index stated the session, up 2.2pc at an 8-month high of 6438 points, building on a strong lead from Wall Street. However, it lost momentum during the trading day closing just 0.7 per cent higher at 6340 points.
Trading volumes were the highest in several months at over 1.2 billion, nearly double the three-month daily average, and Novus Capital senior investment adviser Gary Glover said this was a clear indicator that investors had some conviction behind the rally.
"More important (for markets over the next couple of days) was not the swings and switch out of one stock into another… it was the volumes at play. The commitment in the shift," he said.
"If you get a shift, and there's no conviction in the shift, you usually don't get follow-through."
However, Mr Glover did note that – much like US markets and futures trade – the ASX faded from its earlier highs.
"The US markets went to all-new highs, but then they sort of sold off … so you don't really like to see markets get to new highs then fail there. That can be a negative sign."
In the US there was a shift out of stocks like Netflix and Zoom and into travel, oil, and building stocks. "It was a big switch going on," Mr Glover added.
GSFM investment consultant Stephen Miller said Pfizer's vaccine was "certainly very, very positive news", but also warned against investors getting too carried away.
"There are a lot of unknown unknowns… a lot of bits and pieces going forward that have the potential to temper the market's enthusiasm," he said.
Meanwhile, Macquarie Business School's Lurion De Mello said the vaccine news had pushed oil prices up on the prospect of fuel demand picking up once people are allowed to travel freely again. West Texas Intermediate gained 8.5 per cent to a three-week high of $US40.29, while Brent crude jumped 7.5 per cent.
However, he noted there were several vaccine contenders and none had passed phase three testing.
"It could be a vaccine-led bubble," Mr De Mello warned.
Local banking stocks jumped to eight month highs as the financial sector gained 3.9 per cent. National Australia Bank surged 7.6 per cent to an eight-month high of $21.26, Westpac gained 5.2 per cent to $18.68, ANZ gained 5.1 per cent to $20.19, Commonwealth Bank gained 3 per cent to $72.40.
Technology stocks were hammered, down 6.2 per cent, with high growth names like Afterpay falling 10.9 per cent and Next DC falling 13.9 per cent, while the energy sector gained 8.5 per cent after a sharp rise in oil prices.
Shopping centre owner Unibail-Rodamco-Westfield jumped 43.6 per cent to $4.12 after investors voted down a €9 billion ($14.6 billion) capital raising plan.
"There's probably been an overreaction and a lot of short-covering," Quay Global Portfolio manager Chris Bedingfield said.
"You can just see the names that have been so beaten up and have the greatest short interest, they're the ones that are rallying the most. My sense is that you will see a little bit of give-back on the back of this."
Economist at Nomura Australia, Andrew Ticehurst, said Joe Biden's victory was particularly positive for the Asia-Pacific region.
"I think there is a sense that global geopolitics will become more normal," he said.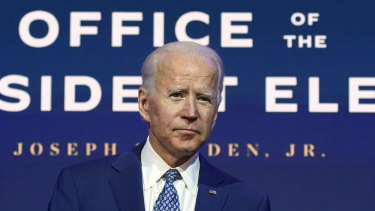 After weeks of uncertainty, just having the US election result was enough for investors to put more money into the stock market, he said. And it was a "material surprise" to learn overnight there could be one billion doses of a COVID-19 vaccine available next year.
"It's broader than just Asia. These are more like global positives."
The rise in equities was joined by a sell-off in government bonds amid expectations central banks could wind down bond-buying programs and turn hawkish.
GSFM's Miller said the final outcome of the US election may yet play a role in where markets move from here.
"The incoming Biden presidency and the makeup of the senate… choice of head of Treasury … those uncertainties have the potential to weigh (on the market). We saw a little bit of that today with US futures trading down in the Asian session. The euphoria we saw in the US has come off overnight."
Business Briefing
Start the day with major stories, exclusive coverage and expert opinion from our leading business journalists delivered to your inbox. Sign up for the Herald's here and The Age's here.
Source: Thanks smh.com