CBA quarterly profits fall by 16 per cent, but loan payments pick up
The Commonwealth Bank of Australia's quarterly cash profit has fallen by 16 per cent over the past 12 months but the nation's biggest lender says it is well positioned to withstand further COVID-19 stress as its loan deferral balances shrink and its loan book grows.
CBA booked unaudited cash profits of $1.8 billion for the three months ended September 30, down from $2.2 billion the same period last year, the Sydney-based bank said in trading update to investors on Wednesday morning. Profits were impacted by higher investments and spending on staff as they used less annual leave and the bank had to increase staffing levels in customer support areas.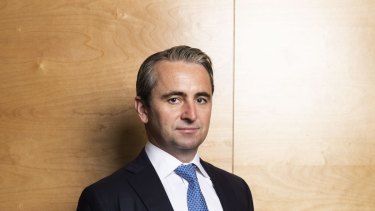 CBA chief executive Matt Comyn said the bank was "well placed and committed" to provide ongoing support to customers struggling with the economic fallout of the pandemic.
"Our strong balance sheet, focus on operational excellence and the dedication and commitment of our people ensures we remain well placed to support our customers and the wider community through the ongoing challenges of COVID-19," he said.
All the big four banks have started reaching out to customers to encourage repayment of loans, requiring increased staffing and training. CBA reported 73 per cent of customers on deferred mortgages had returned to full payments, 23 per cent required an extension, 4 per cent required further assistance and less than one per cent of the loans were impaired.
"We continue to contact customers with a range of options as they approach the end of temporary loan repayment deferral periods, and have been encouraged by the number of customers who have been able to return to making repayments on their loans," Mr Comyn said.
CBA also reported it had seen growth in its loan book, with home lending up $5.6 billion and business lending up $1.4 billion between June and September this year.
More to come.
Source: Thanks smh.com