Medibank warns 'pressure on premiums' here to stay
Private health insurer Medibank Private has managed to grow policyholders by more than two per cent in the first months of 2021 but has warned rising healthcare costs will continue to put pressure on premiums post-pandemic.
Boss of the $7.7 billion fund Craig Drummond used his speech at the company's annual general meeting on Thursday to reinforce that coronavirus had not delivered profits to insurers, and instead had slowed reforms to the sector.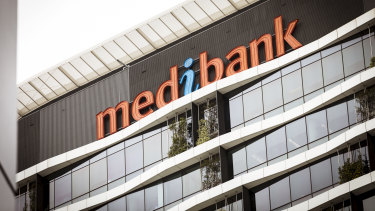 Medibank says it has spent $185 million delivering financial assistance to customers and the community to help them through the peak of COVID-19 in Australia. The business also added a $297 million balance sheet liability for the 2020 financial year in anticipation of funding claims that had been deferred due to virus shutdowns.
The company also deferred premium increases by six months but Mr Drummond said despite working hard to keep premiums reasonable, the sector was continuing to face significant cost pressure.
"The pressure on premiums brought about by rising health costs remains, and it will stay that way until systemic changes are made, given Australia's ageing population," he said.
In an update to the company's outlook, Mr Drummond said the business had grown policyholders by 2.3 per cent in the first four months of 2021. This included 33,000 new members and 8000 customers who had paused their cover this year and then resumed it.
Mr Drummond said the business was now in a strong position to chase policyholder growth of 2 per cent for 2021 and increase its market share despite tough conditions.
The business has repeatedly warned that it is not clear how claims will bounce back in the coming months after COVID shutdowns, and what the economic and health fallouts of the event will mean for the sector.
While the business has been able to grow members throughout this period, more than 10,000 users remain on suspended policies as a result of COVID-19.
The business also flagged hopes that the government could return to considering private health insurance sector reform after a period where managing the pandemic was a top priority.
Medibank welcomed the government's commitment in the October budget to consider prosthesis pricing, which the private health sector has long argued needs reform. The company argues that bringing private sector pricing in line with public pricing for prostheses treatments could deliver $400 million annually back to its customers.
Shares inched up 0.5 per cent at the open to $2.82.
Market Recap
A concise wrap of the day on the markets, breaking business news and expert opinion delivered to your inbox each afternoon. Sign up for the Herald's here and The Age's here.
Source: Thanks smh.com