Telstra splits into three units under radical restructure
Telstra is splitting into three separate businesses in a radical restructure that paves the way for the nation's biggest telecommunications company to spin off its infrastructure assets.
It's the biggest corporate change since the government started taking Telstra private in 1997, the company said.
Under the restructure, announced on Thursday at the company's annual investor day, Telstra's infrastructure business InfraCo will be divided into two separate units – InfraCo Fixed, which will own and run Telstra's fixed line assets, and InfraCo Towers, which would own the mobile infrastructure. A third unit, ServeCo, will own the active parts of Telstra's mobile phone business, including the radio access network and spectrum assets.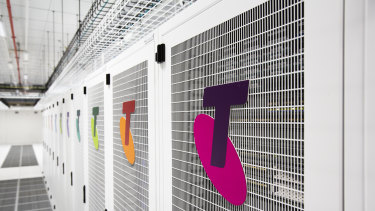 The move is the biggest shake-up of the company since it announced its T22 strategic overhaul in 2018, which saw Telstra cut over 6000 jobs and give its mobile and fixed plans a complete makeover.
InfraCo was established as part of the T22 strategy to provide investors a clear picture of the value locked in Telstra's infrastructure assets (tower, exchanges, pipes and ducts) and also give the company an opportunity to buy the National Broadband Network.
Telstra CEO Andrew Penn said on Thursday that InfraCo was now ready to take the next significant step as a business.
"With Telstra InfraCo now a fully operational stand-alone business unit and the NBN roll-out effectively complete, now is the time to take the next step in realising our T22 ambitions, including monetisation of our infrastructure assets where appropriate," he said.
"The proposed restructure is one of the most significant in Telstra's history and the largest corporate change since privatisation. It will unlock value in the company, improve the returns from the company's assets and create further optionality for the future."
Source: Thanks smh.com