Regulator slammed for lax oversight of 'cowboy' sector that scammed millions
Australia's corporate watchdog allowed ordinary people to make huge bets on risky financial derivatives and did not do enough to stop cowboy operators scamming millions, according to one of the regulator's former top executives.
A six-month investigation by The Age and The Sydney Morning Herald can reveal a crime gang  subject to a major FBI investigation and fraud charges in the United States operated with impunity in Australia for nearly 10 years, and the Australian Securities and Investments Commission missed two opportunities to shut it down.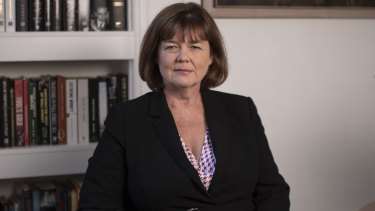 ASIC conducted investigations into the group, briefly suspended its trading licences but then allowed it to continue operating.
Highly respected former ASIC regional commissioner and Hayne royal commission adviser Pamela Hanrahan said the regulator had taken too long to tackle the problem.
"ASIC should devote more staff and effort to its licensed population," said Ms Hanrahan, a professor of commercial law and regulation at the University of New South Wales. "Unlicensed cowboys are always a problem and it is always a game of whack-a-mole. But licensing these entities sends a message to consumers that they are safe and supervised.
"This is damaging our standing internationally. If ASIC needs more resources, it should reallocate them or make the case for additional funding."
The Age and The Sydney Morning Herald have found that, before ASIC cracked down on the market in October, Australia had become a hotbed for shonky operators and had fallen behind other western countries in limiting the sale of high-risk derivative products to ordinary investors.
Derivatives are a multibillion-dollar business in Australia and more than 200,000 Australians use these dangerous products, which allow customers to place large bets on upwards and downwards movements in the prices of shares, currencies, commodities and indexes.
Until the crackdown, investors could buy products that allowed them to magnify their bet by as much as 500 times so that a $100 outlay became a $50,000 punt. The leverage allowed users to win big if their bet was right, but if their bet was wrong they could owe thousands to their broker.
Last month, ASIC brought in temporary limits on the amount of leverage allowable on some of these products, capping it at 30 times. However the clampdown will come too late for many Australians who believed they lost money due to the high risk and complicated nature of the derivatives, but were in fact targeted by scammers.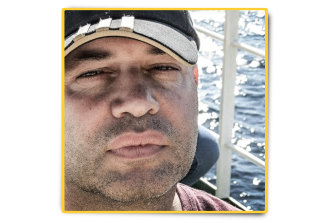 The investigation found rogue operators deliberately set up schemes to ensure customers lost as much as possible. Successful traders were targeted to ensure they soon became losers. Often customers seeking to quit were told they could not withdraw their money without making more bets.
The mastermind of this scheme and a man accused of a $200 million fraud in the US, Yossi Herzog, operated at least five trading schemes in Australia and had business dealings with another man described by an Australian executive in a Federal Court hearing this year as running an operation that was bigger than the Wolf of Wall Street.
Mr Herzog's other business partners in Australia included people operating two other scams called Titantrade and iTrader. He and his associates' Australian businesses are estimated to have potentially scammed customers out of $100 million.
ASIC defended its record on oversight of the market, saying it had taken a number of enforcement actions against retail derivatives providers, and had prioritised enforcement of derivatives providers in its 2020-2021 business plan.
"ASIC's enforcement actions against retail OTC derivative issuers have resulted in a number of civil penalties and court orders to freeze client funds, reinforcing ASIC's commitment to reducing client detriment and protecting retail client monies." ASIC says prior to April 2019, it lacked the power to ban any products from sale.
It also pointed to a recent court judgment that issued a $75 million fine against one of Mr Herzog's Australian companies and two related entities. There is no expectation that fine will ever be paid.
Source: Thanks smh.com