Australians forgoing essentials to cover buy now, pay later bills: ASIC
One in five users of buy now, pay later apps have been missing payments and going without meals to pay their bills but the corporate regulator will not recommend tighter regulation of the burgeoning sector.
The Australian Securities and Investments Commission's (ASIC) report into the growing industry, released on Monday, said regulatory changes being introduced together with the code of conduct being developed by the industry "provide an opportunity for the industry to address consumer harm.
ASIC acknowledged that some users were experiencing financial hardship with 21 per cent of buy now, pay later (BNPL) users who responded to its survey reporting they had missed a payment in the last 12 months.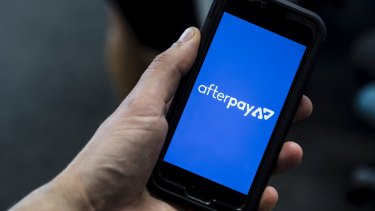 "From our research, we also found that some consumers who use buy now, pay later arrangements
are experiencing financial hardship, such as cutting back on or going without essentials (e.g.
meals) or taking out additional loans in order to make their buy now, pay later payments on time," the regulator said.
More specifically, it said 20 per cent of consumers surveyed said they had cut back, or went without essentials, such as meals, and 15 per cent said they had taken out an additional loan.
Half of these respondents were aged 18 to 29 and the hardship worsened the more BNPL services they used to the point that 25 per cent of respondents using three buy now, pay later services said they had to go without essentials.
"Buy now, pay later arrangements are clearly popular as a payment method. While working for the majority of users, some consumers are suffering harm," ASIC said.
Buy now, pay later use has exploded in recent years with transactions nearly doubling to 32 million last year, but there has been controversy over the fact that the sector is not regulated under the National Consumer Credit Act and retailers are not allowed to pass on the surcharge to customers.
The founders of the sector's biggest player, Afterpay, have become billionaires this year as the share price has soared alongside rivals such as Zip Co, Splitit and Sezzle.
The report also found that a consistently higher proportion of BNPL users with credit cards incurred interest charges on their credit cards. Between 66 per cent and 73 per cent of these users incurred credit card interest charges for the period covered compared with 42 per cent to 46 per cent for credit card holders who don't use buy now, pay later.
The report stated the amount of credit extended to buy now, pay later users has almost doubled in 12 months and the total number of transactions rose 90 per cent to 32 million for the 2018-19 year.
ASIC said missed payment revenue for all of the buy now, pay later vendors covered in the report declined as a proportion of revenue and noted that this continued to be the case from January to June this year despite the pandemic.
The report noted the design and distribution obligations (DDO) for financial services groups – the newest tool in ASIC's expanded armoury – will be introduced in October next year.
The DDOs work to accompany ASIC's product intervention powers which allow the regulator to stop poorly designed products being sold in the first place.
The new DDOs are designed to make banks and other product providers such as those in the buy now, pay later sector stop and think about what types of consumers will be buying their products, and whether those consumers are appropriate to the product.
Business Briefing
Start the day with major stories, exclusive coverage and expert opinion from our leading business journalists delivered to your inbox. Sign up for the Herald's here and The Age's here.
Source: Thanks smh.com