Can a leopard change its spots? Crown Resorts is trying to argue it can
It's a particularly nail-biting few days for James Packer's Crown Resorts. In less than a month its Sydney jewel casino at Barangaroo is scheduled to open. In two days the NSW gaming regulator will decide whether it will temporarily take away the keys.
Crown will need to wait until February to find out whether the NSW regulator's Commission of Inquiry will recommend the keys be permanently removed. And if not, whether the casino group will need to change its ownership or improve its risk, governance and/or management to make it suitable to hold a licence.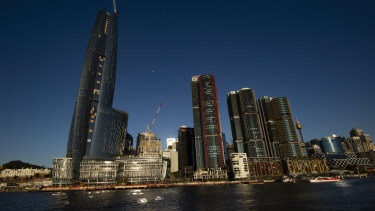 In the meantime Crown is this week delivering its own oral submissions to the inquiry – which requires quite some finesse from its legal team. It needs to cede some ground and admit mistakes were made. It then needs to convince the no-nonsense commissioner Patricia Bergin that the failures were understandable and more importantly that they were made by executives sufficiently low in the management pecking order that it doesn't reflect on the board and very senior executives.
But Crown's most important objective is to convince Bergin that Crown is a leopard capable of changing its spots.
She needs to have comfort that those responsible for its failings to (among other things) prevent money laundering risks and protect its staff in China are not about to open a casino in Sydney.
The trouble for Crown is that the majority of its management team and board remain in place. And major shareholder, Packer, who has already been accused by counsel assisting the inquiry as being a major part of the problem, still has a controlling stake.
Crown's QC Neil Young got to throw the more junior managers who were in charge of the Chinese VIP business under a bus for errors of judgment – the largest of which was not to elevate risks within China to the senior management and the board risk committee.
Thus Crown would have the Commission take the view that its transgressions were the result of a poor governance structure – broken chains of command or a management pyramid that had been bent out of shape – at worst.
At best its failings related to a few rogue junior management operatives on the ground in China who overstepped their decision making authority.
Young has already pointed to the ringleaders with oversight of the VIP business in China as being Barry Felstead, Michael Chen and Jason O'Connor.
The commission has heard evidence that Felstead is on his way out of Crown, Chen has not only gone but couldn't be served with a summons to give evidence before the inquiry and that O'Connor no longer works in the VIP area and holds some unspecified role to consult on Barangaroo.
So no danger from these three.
Crown's best defence is that those who knew what was going on were relying on legal advice – which with the value of hindsight seems ambiguous.
Young argued on Monday that Crown's camouflaged suburban office wasn't really an office but an apartment full of visa applications and that Crown believed it didn't need a business licence (which it didn't have) to operate in China.
Previous evidence has shown that many of the red flags raised about risks in China such as the arrest of South Korean casino staff and the Chinese government's announcement of a crackdown on gambling were not seen by most board members.
Crown's defence of the allegations was never going to be as explosive as the airing of the allegations themselves.
Monday's hearing was a more painstaking affair, dousing water on the numerous allegations that were made by the commission's counsel assisting.
The overarching contention from Crown was that what happened in China doesn't have any bearing on whether the Crown of today is suitable to hold a casino licence in NSW.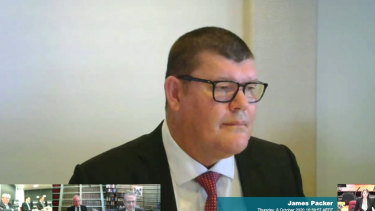 Given Packer's private company CPH remains Crown's major shareholder it was not surprising that Young argued that it never controlled the decision making or set the strategy in China.
Young didn't land any big punches on Monday. He raised some ambiguities but didn't decimate any of the substantive claims made by counsel assisting.
But given the regulator is this week making a decision about the immediate fate of Crown's plan to open in Sydney in December, there is probably little he can do about it.
Business Briefing
Start the day with major stories, exclusive coverage and expert opinion from our leading business journalists delivered to your inbox. Sign up for the Herald's here and The Age's here.
Source: Thanks smh.com