ASIC admits ongoing issues in CFD market as it comes under cultural pressure
The corporate watchdog has admitted there are ongoing problems in the retail financial derivatives market and says it is conducting fresh investigations into the sector following revelations some brokers were run by an international crime gang and others had taken funding from underworld figures.
In a jam-packed hearing on Wednesday, Australian Securities and Investment Commission officials defended its enforcement record in retail financial derivatives and said it was conducting ongoing investigations into the fast-growing sector.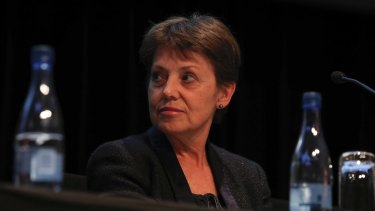 Pressure on ASIC has been intensifying with rising anger in the corporate sector about its approach to enforcement, and ongoing concerns among consumer advocates about its failure to police fraudulent behaviour and risky products. There has also been mounting political pressure on the organisation after its chairman James Shipton and his deputy Daniel McCrennan were caught up in expenses scandal.
ASIC came under intense questioning by the deputy chair of the committee, Labor MP Steven Georganas, over reports from The Age and The Sydney Morning Herald about the regulator's failure to stop a group of international fraudsters until after Australians lost tens of millions dollars. "There has been a general problem and with the conduct of many, many businesses in the sector" ASIC commissioner Catherine Armour told the hearing.
Mr Georganas asked Ms Armour about ASIC's decision to lift the suspension of the Australian financial services licences for two groups, Berndale Capital Securities and AGM Markets, in 2015 and 2016 following investigations. Both groups went on to cost consumers just under $40 million. Berndale is not one of the firms alleged to have been run by fraudsters, but liquidators examinations have heard its customers lost millions of dollars.
Ms Armour said ASIC had taken action against these groups when it became aware of the issues within them in 2018. She did not address ASIC's 2015 investigations or why the regulator lifted the suspensions.
"The articles made some suggestions that were concerned about that we were licensing people inappropriately, that is not the case," Ms Armour said.
Asked about other people involved with the two brokers, including their accountants, Ms Armour said: "We have active investigations into this sector and a number of individuals in the sector."
Acting ASIC chair Karen Chester defended ASIC's culture and governance after the head of the Australian National Audit Office, Auditor-General Grant Hehir criticised the regulator's handling of the expenses charged by Mr Shipton and Mr Crennan. Both men have repaid the expenses and were initially approved for the relocation payments.
Source: Thanks smh.com