National Australia Bank to reopen after hoax bomb threat
National Australia Bank branches across Australia will reopen on Thursday after a hoax bomb threat forced the closure of hundreds of banks.
On Wednesday, NAB received an emailed threat and subsequently evacuated staff and customers from about 700 branches.
In a 6.50pm update to customers, NAB said it had been working with authorities to "assess the physical threat".
"The latest advice from State and Federal police is that the threat is not credible and has been deemed a hoax. As a result, we are pleased to advise that it is now safe to return to all NAB locations from tomorrow morning."
"We understand that this caused inconvenience to our customers and colleagues, however their safety and security is our absolute priority and that is why we took the action we did. We did so with the information that we had at the time."
Earlier in the day, the bank said it had "temporarily due to a physical security threat."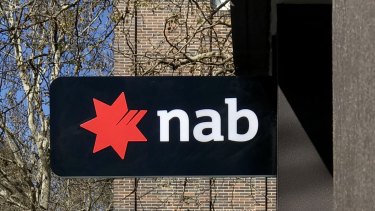 The closure also impacted commercial offices that were co-located with branches, while ATMs located outside branches were taken offline.
Digital banking services including internet and mobile banking, as well as telephone banking, remained available.
By 3.35pm, the bank said it was progressively sweeping branches and commercial offices to ensure they were safe to reopen. As each location was deemed safe, staff were able allowed to return.
NAB branches will operate as normal on Thursday.
Authorities, including the Australian Federal Police, continue to investigate the incident.
A spokesperson for the AFP said it was aware of the matter and had provided support to NAB.
A caller to 2GB radio said he was at a branch in Sydney's south-west when a manager had "abruptly booted" them out of the bank.
The man, named Luke, said customers were not told why they had to leave.
"I was on the pavement and [the bank manager] said 'you have to leave the area'," he said. "The staff came out and walked up the street."
At the North Sydney NAB branch, "This is not a drill please evacuate the building and head to the evacuation point" could be heard."
Source: Thanks smh.com