'This time it's different': Bitcoin eyes new all-time high as big money piles in
A flood of institutional investors and older Australians reallocating their self-managed super funds have helped propel cryptocurrency Bitcoin to rise almost 50 per cent in the past month.
The popular digital currency, which is virtually 'mined' by powerful computers crunching complex equations, is now worth almost $25,000 in a rally that has excited investors.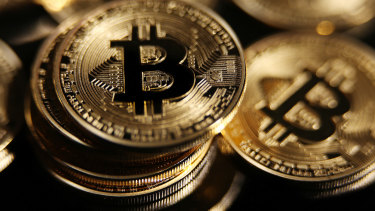 Its lofty valuation is near an all-time high for the cryptocurrency, which hit almost $27,000 at the end of 2017. At the time, the currency's rise was fuelled by a surge in interest and activity in the cryptocurrency space, largely driven by younger, often male, investors.
This time it's different, according to Caroline Bowler, a former investment banker and the chief executive of Australia's largest cryptocurrency exchange BTCMarkets. Ms Bowler said a number of new investors signing onto her exchange recently are outside of crypto's typical demographic.
"Traditionally, our users have been 25 to 45-year-old men, but that changed this year. We started to onboard in greater numbers 55-year-olds and into early retirees," she said. More women are starting to trade the currency too.
One of the biggest areas of growth for BTCMarkets is self-managed super funds, Ms Bowler said, with investors allocating on average about 5 per cent of their portfolios to alternative assets such as crypto.
A lack of attractive returns in other more traditional assets such as cash has caused the switch, the chief executive said, with a lot of investors in a "hunt for value".
Since the beginning of the year, Bitcoin's value has risen more than 130 per cent, and despite a brief drop in March the currency has been seemingly unaffected by the COVID-induced malaise which has shaken markets all year.
Heath Behncke, the managing director of value-focused fund Holon, agrees the constant easing of interest rates, along with regular quantitative easing from central banks, has increased the popularity of digital currencies such as Bitcoin.
Holon's global fund has a 3 per cent allocation to Bitcoin, which Mr Behncke likens to "digital gold" due to the currency's immutable inbuilt rule that there can only ever be 21 million 'coins' in circulation.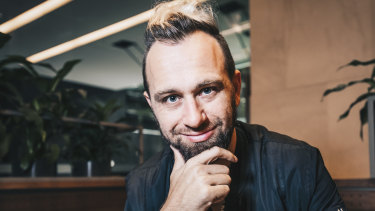 "Bitcoin effectively has an alternative monetary policy that no one can fiddle with," he said. "Where with central banks they just print it. Bang, here's another trillion dollars."
Both Ms Bowler and Mr Behncke also pointed to an influx of institutional investors getting on board with Bitcoin, such as billionaire hedge fund manager Paul Tudor Jones and Nasdaq-listed tech company MicroStrategy.
"There's enough of ecosystem forming around Bitcoin and a viewpoint that this is evolving into a store of value that we can trust over time," Mr Behncke said.
With Bitcoin's previous rally in 2017, the currency's heady valuation was short-lived, dropping 70 per cent to $8000 just a few months later. However, investors are bullish that this rally is different.
Young rich lister Fred Schebesta – who co-founded comparison site finder.com.au and formerly ran over-the-counter cryptocurrency brokerage HiveEX – is confident the currency's run is "not a bubble" and would be sustainable over the long term.
"Let's go back in time … when [Bitcoin] was $100, could it be maintained? When it was $1000, could it be maintained? When it was $10,000 could it be maintained?" Mr Schebesta said.
"When it is worth $250,000 people are going to ask the same thing. But you're never going to buy another $10,000 Bitcoin again, are you?
"The supply and demand equation is playing out. In comparison to stocks, this is a whole new asset class. You look at any portfolio, and put 1 per cent of it in Bitcoin, and you're going to perform better."
Market Recap
A concise wrap of the day on the markets, breaking business news and expert opinion delivered to your inbox each afternoon. Sign up for the Herald's here and The Age's here.
Source: Thanks smh.com