Facebook apologises for misleading advertisers
Facebook fed inaccurate information to local advertisers for more than a year and is being forced to repay them, casting further doubt over the accuracy of the way the US tech platform collects data.
The tech giant, which has been criticised several times in the last few years over the reliability of its data, is giving free "credits" to multiple local advertisers after it realised it was miscalculating metrics such as the amount of people clicking on an ad on Facebook's app or how much users prefer one advertiser over another.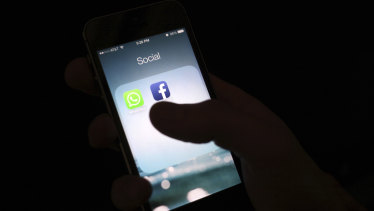 Industry sources who spoke on the condition of anonymity said Facebook had apologised to some advertisers and media buying agencies in Australia. The advertisers are being offered one-off make-goods – the opportunity to advertise for free – if they were significantly affected. A Facebook spokeswoman claimed it had affected 0.1 per cent of the local advertising market, but multiple industry sources said that a number of companies across large advertising agencies were affected. The scale of impact is dependent on what the tool was used for.
The inaccurate data was provided to advertisers through a free "conversion lift tool". The tool helps users understand the effectiveness of their advertisements and some may adjust spend based on the data provided. The global tech giant told affected advertisers the metric was undercounted between August 15, 2019 and August 31, 2020, citing a code error for the mistake.
"While making improvements to our measurement products, we found a technical issue that impacted some conversion lift tests," Facebook director Paul McCrory said.
Facebook and rival Google have the largest share of the local advertising market. Facebook's advertising revenue grew by 16 per cent to $673.9 million for the year ending December 31 2019.
Analysis of financial results by The Sydney Morning Herald and The Age earlier this year showed that Google and Facebook together scooped up almost $400 million more in Australian advertising revenue than five major domestic media outlets combined in the 2019 calendar year.
"I think this is a case of caveat emptor," Chris Nunn, managing director at media agency Nunn Media said. "If you buy from Facebook and leave it up to Facebook to tell you how well Facebook has performed, then if you want someone to blame because your campaign wasn't as successful as they told you it was, go look in a mirror."
Facebook's latest mishap adds to a series of incidents where it misled its clients with inaccurate data. Facebook miscalculated video metrics and overestimated how many articles people saw on its platform and how much time they spent reading them in 2016. The scale of its latest miscalculation globally is unclear.
A lot of Facebook's advertisers do business directly and are typically small to medium-sized companies. They were among the worst affected during the coronavirus pandemic.
Facebook's miscalculation follow months of international scrutiny on a range of issues such as misinformation, hate speech and use of data. State and federal investigators in the US are preparing to bring antitrust charges against Facebook which will challenge the tech giant's acquisition of two rivals, Instagram and WhatsApp.
Facebook is waiting on the release of a compulsory news media bargaining code, which will make them pay for use of news articles on their platform. A draft version of the code, made public in July, said Facebook may be required to provide news outlets with data about users' interactions with their content and provide advance notice of algorithm changes. Facebook and Google strongly opposed the code in its draft form. The new code is expected to be put before parliament before the end of the year.
The federal government forced executives from Google, Facebook and local media companies to sign strict confidentiality agreements in the last two weeks in exchange for access to the final version of the government's code.
Business Briefing
Start the day with major stories, exclusive coverage and expert opinion from our leading business journalists delivered to your inbox. Sign up for the Herald's here and The Age's here.
Source: Thanks smh.com