Local stocks trump cash as rich-listers bank on a healthy outlook
As the dust settled on last summer's bushfires and the local coronavirus numbers started climbing, Crestone Wealth Management's chief investment officer Scott Haslem and his team flipped the switch on customer outreach to overdrive.
Crestone manages money for some of the country's wealthiest people, from high net worth to ultra-high net worth, and the stakes were pretty high as the pandemic knocked the wind out of global markets. Weekly online webinars were set up and attended by 900 clients at a time and individual advisers were told to check in with clients over the phone, sometimes daily.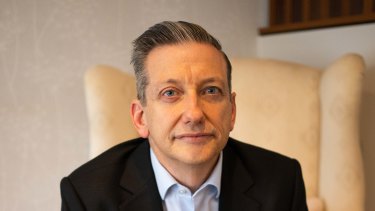 "It was about communicating with our clients, working with them to sort through the noise, that comes from the media, the panic, the crisis," Haslem says. "When you engage an adviser, the most beneficial time you have with that adviser is not when markets are going up, it's when markets are volatile and there is a crisis afoot."
The main message from Crestone to its clients was to ignore the noise and stick to the plan. Be disciplined, trust the strategy and whatever happened – do not switch to cash. As global share prices started falling by double digits through March, Haslem says sticking to that script became paramount.
"We've spent most of this year thinking through the framework of how do we make investment decisions that aren't mistakes?" Haslem says. "How can I avoid making mistakes? I think the classic mistake of this year was being panicked and moving to cash during a crisis."
Having cash in a low interest rate environment is almost more stressful than riding the vagaries of the stock market, Haslem says. Crestone's message got through and the former UBS economist says only a small handful of clients panicked and sold off shares.
"This year has had an unusual degree of volatility and uncertainty," he says. "Anyone who tried to time markets and panicked through March and potentially liquidated their portfolio to cash, would have missed the subsequent recovery."
Once markets stabilised, the stock pickers turned their attention to identifying the growth areas and Haslem says the March correction provided a safe place to start buying stocks.
"We were prepared to look at companies who were good quality, had good balance sheets and were in the sectors that were likely to derive some benefit from the type of environment we're in," he says, so the technology stocks, the platform businesses, and naturally – US stocks.
US President Donald Trump's signature legislative achievement that slashed corporate taxes by 14 per cent combined with the enormous growth of a handful of US technology companies had made US markets a popular investment destination.
But come August, the southern and northern hemispheres started to look like two separate planets. Australia's virus numbers were stabilising and the government's stimulus packages were pumping life into the economy.
Up north, there were second waves, overcrowded hospitals, haphazard lockdowns, and in the US – civil and political unrest that would fan the flames of uncertainty. Haslem acted quickly and started rebalancing the fund's equities allocation to Australian companies.
"We've got obviously substantially better COVID trends than the rest of the world," Haslem says. "We're in the faster growing, less disrupted Asian region, we also have large sectors of our economy that are exposed to reopening from the industrial side, tourism side, education side.
"We've also had renewed monetary and fiscal stimulus through fourth quarter at a time where the US is basically stuck in fiscal impasse.
"So for all of these reasons, we have for several months, and will likely continue to, run our portfolios with an overweight to Australian equities."
Haslem says Australian stocks were trading at a 10 to 12 per cent discount so he started buying into local companies that could benefit from the return to "some form of normalcy" – tourism, education, hospital, and even travel companies.
"With Victoria opening, the state borders potentially opening up by Christmas, Australia's growth trajectory is already positive going into 2021," he says. "Those parts of the market will continue to benefit."
Haslem thinks the economic recovery will be "start-stop", but he will maintain the Australian stock focus until mid-way through next year.
By that time, US President-elect Joe Biden will be in power and the Republican-heavy US senate will block major legislative changes. Trump's tax cuts will likely be impossible to repeal and Biden will work to soothe geopolitical fractures and rebuild the economy, Haslem says.
"Although anti-China is a bipartisan viewpoint in the US, I would be staggered if Joe Biden doesn't work that out in a more diplomatic and less aggressive manner."
It's in this context Haslem might reconsider ploughing more cash into the US, but for now – Australian stocks are the way to go.
"People seem to forget that last year we were bunkered down in our homes and the sky was orange," he says. "Clearly it's been an unsettling year for investors but when markets are falling every day, that's when you need to stick to the process and sort through the noise."
Business Briefing
Start the day with major stories, exclusive coverage and expert opinion from our leading business journalists delivered to your inbox. Sign up for the Herald's here and The Age's here.
Source: Thanks smh.com