Ramsay investors demand dividend answers but 'uncertainties' remain
Ramsay Health Care investors have demanded answers from management about when dividend payments will resume but its managing director and chairman have said COVID-19 conditions make the future outlook unclear.
The $15 billion hospital operator faced questions at its annual general meeting on Tuesday about dividends and the company's longer-term outlook. Ramsay ditched its full-year dividend in August, explaining it was "not appropriate" given pandemic disruptions.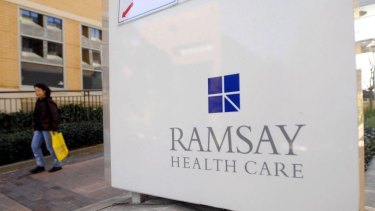 At Tuesday's AGM chairman Michael Siddle was asked for more details on the outlook, including a straightforward question from one investor: "Where's my dividend?"
Mr Siddle said while questions about profit and dividends were the ones every shareholder was most interested in, the company couldn't provide earnings guidance given "the uncertainties of the current operating environment".
"We are very keen to reinstate the dividend and will do so as soon as we can," Mr Siddle said. Management will consider this prior to the February half-year results, he said.
In a trading update earlier this month, Ramsay warned the juggle of coronavirus second waves was having a sustained impact on the business.
The company has inked a range of viability agreements with the UK's National Health Service (NHS), the French government and Australian state governments throughout 2020 to help support the public systems in the fight against COVID-19.
Across France, Italy and Sweden, Ramsay has treated more than 7000 COVID-19 cases.
Managing director Craig McNally said In the UK, there had been a slow rebound in surgery volumes as well as "an increase in demand for other services such as oncology flowing from the public system".
Mr McNally said the $15 billion private hospital operator is considering its options to work with governments across the world to offer its services to reduce public hospital wait times amid the COVID-19 recovery.
He told investors this cooperation could be in place for several years and boost patient volumes across Ramsay's networks.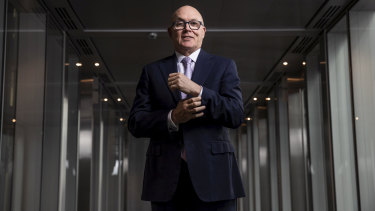 "We believe these opportunities could deliver additional volumes over several years as the world gradually learns to live with the virus and hopefully in time a vaccine becomes widely available," he said.
While Ramsay is eyeing the opportunity across its global operations, no longer term deals have yet been sealed, however.
Credit Suisse analysts believe the company is performing ahead of the rest of the market, however. First quarter revenues for its Australian business increased by 1.5 per cent in the first quarter of 2021, excluding locked-down Victoria.
"It is becoming increasingly acknowledged that healthcare cannot be deferred without significant negative consequences into the medium term, and as such, we do not expect any potential future COVID‐19 lockdowns to have as negative an impact on volumes as what we saw in April/May 2020," the Credit Suisse team wrote in a note.
Shares in the company opened up 1.5 per cent ahead of the 10.30am meeting, to $66.32. Shortly after midday, they are fetching $65.35.
Market Recap
A concise wrap of the day on the markets, breaking business news and expert opinion delivered to your inbox each afternoon. Sign up for the Herald's here and The Age's here.
Source: Thanks smh.com