Daily Mail websites down in Australia and Britain
The websites of the Daily Mail in Australia and Britain have crashed, raising concerns the UK-based news outlet is experiencing a cyber attack.
The homepages of Daily Mail Australia and Daily Mail UK were down for more than an hour on Thursday afternoon (AEDT) and the media company said its IT division was investigating the situation. It is unclear when the pages stopped working, but sources familiar with the issue said the US is not experiencing the same problem.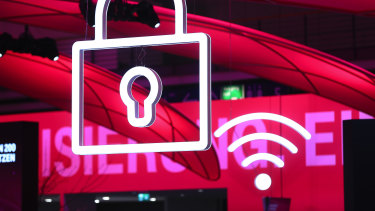 Some articles were able to be accessed through the US version of the website, but the homepages in other countries remained down until about 1.40pm (AEDT) on Thursday. Other sources aware of internal discussions said the Daily Mail was worried it was experiencing a cyber attack. A note that says a "500 internal server error" appeared when people attempted to access the homepage.
Daily Mail Australia declined to comment.
Daily Mail is a British daily newspaper which runs websites in the UK, US, India and Australia. It is one of Australia's most read online news publications, averaging 9.4 million readers in October according to official data from Nielsen. The only online news websites that had a larger audience in October were 7News, nine.com.au, news.com.au and ABC News.
It appears to be the only local website currently affected by the outage, but other companies have been affected by attacks in recent months.
Isentia apologised earlier this week for a major cyber security attack which occurred in October that affected its intelligence and insights service. It is expected to cost the company at least $7 million.
More to come
Source: Thanks smh.com