Gaming bonanza on Telstra, Optus radar as gamers light up the net
Australia's gamers trumped Netflix subscribers as the biggest users of the internet during the coronavirus pandemic, or at least that's what major telco providers Telstra and Optus are saying after seeing their respective networks stretched to the limit.
At the height of the pandemic as Australia went into lockdown and sports matches were cancelled the amount of bandwidth required to run games such as Fortnite and League of Legends was so large that it prompted a letter from Communications Minister Paul Fletcher in March, asking the gaming platforms to help NBN Co manage high consumer demand.
"When you look at a network level, gaming dwarfs everything. There was more time spent gaming than on Netflix in the last six months," Optus' vice president of product, development, TV and content Clive Dickens says.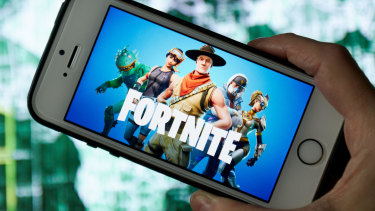 "The growth is off the charts. The other thing that has changed is the collaborative nature of gaming has continued to explode. You're talking to people all over the world, you're playing with people all over the world."
But what started out for some as a pandemic hobby has turned into a new battleground for telco providers on the hunt for new customers. Telstra and Optus are now relying on the rapid growth of the sector to continue as they fork out large sums of money to deliver products for PC, console and mobile gamers.
"Especially after COVID, we can see a huge demand for gaming and more than 90 per cent of the households in Australia have some kind of gaming console," Telstra's group executive for product and technology, Kim Krogh Andersen, says. "This is becoming equally important to having a good TV experience or streaming experience."
The Australian gaming industry was the fastest growing sector in PwC's 2020 media and entertainment outlook and is worth $4 billion this year, compared to $3.2 billion the previous year. PwC says most of this growth has come on the back of people staying at home in lockdown during the pandemic without the ability to watch sport.
A separate YouGov gaming and esports white paper reports that more than 70 per cent of Australians now play some form of video or mobile game.
In an attempt to latch onto this growing sector, Optus announced in October it would launch a product called Game Path, which can be added onto an existing NBN contract for $10 a month. The tool reduces lag in games and provides a better internet connection by finding the best path to a gaming server.
"Once your gaming leaves your home network and you're talking to people across the world and games servers located all across the world there's nothing that a smart modem can do to fix that," Mr Dickens says. "We felt that this was a more important problem to solve."
Meanwhile, Telstra last week announced its own $10 add-on to its NBN customers – a "Game Optimiser" that can help reduce lag spikes and join multiplayer servers that are closer to their house.
"It's an end-to-end optimisation experience," Mr Andersen says. "That gives you the flexibility to actually control that yourself. I'm not sure anyone else in the world has done that."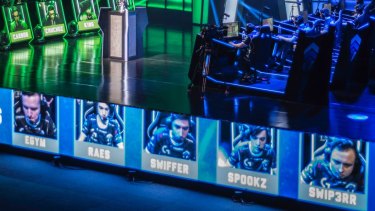 For telcos, investing billions into 5G technology, gamers have become a crucial customer base. While the advent of 4G networks propelled streaming video into our households, gaming could be the one potent consumer-facing application of 5G technology. The improved visual experience and reliable high-speed connections offered by 5G offer an avenue for telcos to make more money from their customers.
The PwC report did not say whether the gaming industry could keep up its momentum once conditions returned to normal, but it predicts the sector could be worth $4.4 billion in 2024. Optus and Telstra are confident the gaming genie is well and truly out of the bottle.
"Most of these things grows and then don't go back," Mr Dickens says. "We'll move to a Netflix of gaming model where we don't actually download anything more. But internet speeds have got to go faster, framers per second have to improve…and lag will need to be improved for products like this.'
Source: Thanks smh.com