Life's a game and we all need to know how to play
Becoming a professional sportsperson is a career dream that many of us have held, or in my case, still do.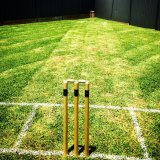 I feel sure that the selectors will eventually come to their senses and see the inherent danger in my exceedingly slow left arm wrist "spin" bowling. Perhaps it is a lucky break for the game that I have thus far been consigned to the lowest reaches of park cricket – and then more as oval meat than talent.
Parents who themselves harboured dreams of greatness on fields, courses, courts, dojos, pistes, pitches, ranges, tracks, waters, and horses are want to live vicariously through their offsprings' little league performances.
Children around the world are swept up in the contest and drama of sport. In my childhood, kids were encouraged to be outside all of the time. I literally played cricket in the road (and before you say it, the internal combustion engine was well established in my youth!).
Today parents see sport as the antidote to kids playing on evil "devices". The indoors was a place frequented by prison-paloured miscreants that wandered around snooker halls in plumes of smoke, or who balanced beer in one hand and a dart in the other.
Sport is not only healthy: it is a path to fame and, in this era of sponsorships, potential fortune. Sport is a career. And this is where the trouble starts. Professional sport is probably the ultimate talent contest. A decision by a referee or umpire can be career ending. Sport is in fact a losing game.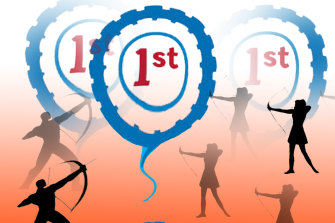 A sportsperson has only four things going for them: talent, temperament, opportunity and luck. These are pitted against, age, injury, declining skills, form, newcomers, pressure of expectations and media scrutiny, to name but a few. Sportspeople are candles in the wind. The candle burned out long before the legend ever did.
You might argue that sport is no different to other occupations that have physical demands, and it is true that some labourers and tradespeople have their careers prematurely ended by physical decline or injury, yet there are still many who ply their trades lucratively into their sixties and beyond. That is unheard of in most professional sports.
The end of an elite sporting career continues to be a challenge for many. Few get the opportunity to plan it, quite a few are in denial of their fading skills, some attempt comebacks. Many fail to add other strings to their bow. In the masterpiece Beyond a Boundary, writer CLR James posed the question "what do they know of cricket that only cricket know?".
Post professional sport, even for some of the most decorated international players can be difficult. Indeed sometimes the single-mindedness required to be an elite performer can make for a difficult person, who may not settle easily into relative obscurity.
Many sporting aspirants may be surprised to learn that sporting success may lead to perfectly good, but perhaps less glamorous post-sport roles such as delivery driving, cleaning, waiting tables, labouring, factory work and check-out operating.
The answer is not to dissuade the dreamers to make the most of their sporting talent – professional or park – but it is to help them from the very beginning to see beyond the boundary, and to equip them with the foundational life skills, and a temperament that will serve them when the inevitable time comes. That is why career development should be a central and ever-present component in the life of every player.
---
Jim Bright, FAPS is Professor of Career Education and Development at ACU and owns Bright and Associates, a Career Management Consultancy. Email to [email protected]. Follow him on Twitter @DrJimBright
Source: Thanks smh.com