'Stacks up pretty well': UBS boss defends ASX
The boss of one of Australia's biggest equity market participants, UBS chief executive Anthony Sweetman, has defended the ASX saying technology glitches are unavoidable but the company is on notice to prove its problems are not systemic.
The ASX suffered its third major outage in nine years this month, prompting analysts and investors to question the competency of the organisation and the durability of its technology.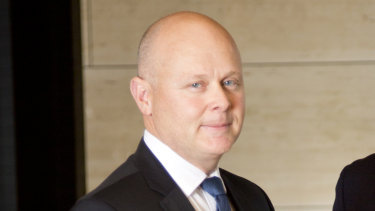 Morningstar analyst Gareth James and Ord Minnett chief Karl Morris said the outages are proof the ASX's monopoly status has prevented it from investing sufficiently in technology upgrades. The ASX has strongly denied this.
Mr Sweetman said it was "very easy to criticise big organisations" but overall the ASX had performed well.
"You can never be sure from the outside," Mr Sweetman said. "But if you look at in terms of reliability in terms of other organisations globally, it stacks up pretty well."
Mr Sweetman pointed to the New Zealand Stock Exchange that had a four-day outage in September and Coles' failure to process payments last month that resulted in store closures as examples of other companies struggling with technology outages.
"I don't think any organisation that's fundamentally based on technology ever gets through without having an issue at some point," Mr Sweetman said. "We all expect everything to work all the time, regardless of what aspect of our life."
The ASX relaunched its public-facing website in early October, which was plagued by technical glitches and design flaws that prevented retail investors accessing market sensitive information.
Mr Sweetman said the website problem was "a completely separate issue" to the trading outage, that is now being investigated by the Australian Securities and investments Commission for potential breaches of its license obligations to operate a transparent and efficient market.
Mr Sweetman did concede that investors and brokers will keep an eye on the ASX's performance over the next "couple of years" to determine if the technology errors are "a couple of one offs" or something deeper.
"Time will tell if they keep having repeated issues, there might be more systemic that is a problem as opposed to what might just be a coincidence, or a few things in short succession," Mr Sweetman said.
A spokesman for the ASX said it had increased capital expenditure by 60 per cent in the past year to $80.4 million, which was mostly went towards technology. "In fact, the ASX is spending more on technology than it has at any time in its history."
The spokesman also said ASX completes 20 to 25 technology projects a year, "some large, some small".
"These are not visible to most people when implemented and operate as expected without incident," he said.
One broker, who spoke on the condition of anonymity, said competition had been stifled in the Australian exchange market due to the regulator's requirement that brokers have multiple memberships with the exchanges, rather than the exchanges communicating to find the best priced order.
Mr Sweetman said Chi-X's existence in the market was evidence competition was encouraged by the regulators but the benefits of new entrants had been overstated.
"The cost of exchange fees in a trade are fairly insignificant and certainly far, far lower relatively than they used to be."
Source: Thanks smh.com