Losses widen at unicorn startup Culture Amp as it chases growth
Employee engagement startup Culture Amp's losses have widened to $US27 million ($A36 million) despite the company's lofty $1.04 billion valuation, as it prioritises growth over profits.
The technology company, which conducts employee engagement surveys for corporate clients, is one of a handful of 'unicorns' in Australia with a valuation of over $1 billion. However, it was forced to lay off employees when the coronavirus pandemic hit.
Company co-founder and chief executive Didier Elzinga said maintaining a positive growth trajectory was Culture Amp's main focus.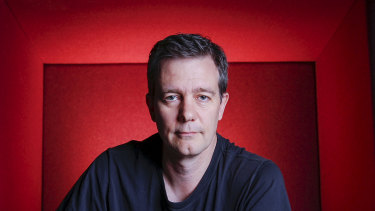 "So yes, we are loss making, and it's in line with global business best practice for SaaS (Software-as-a service) businesses," he said.
Culture Amp's 2018-2019 financial records lodged with the regulator this week show the startup recorded revenue of $US27.9 million for the year, up from $US15.8 million in the previous year.
However, the startup's losses also widened to $US27.9 million for the year from $US17.8 million in the previous year.
Culture Amp's losses have not deterred investors, with the startup raising $82 million in additional funding just a month after the end of the 2018/2019 financial year. The company has won support from a suite of big name investors including Sequoia Capital China, Sapphire Ventures, Felicis Ventures, Index Ventures, Blackbird Ventures, Hostplus, Skip Capital and Grok Ventures.
Mr Elzinga started Culture Amp in 2009 with Jon Williams, Doug English and Rod Hamilton and the startup has 3,000 customers globally.
"We're a loss making SaaS business, like all of the other companies that are propping up the Nasdaq at the moment," Mr Elzinga said. "I know from the work that I do with both our investors and also the industry more broadly, we're actually at the capitally efficient end of the spectrum."
Last year Mr Elzinga said Culture Amp was on track for $100 million in revenue and was 18 to 24 months away from being profitable. Despite the coronavirus pandemic affecting the business Mr Elzinga said it was "not that far off" that projection.
Culture Amp was initially hit hard by the pandemic which halved its growth rate and prompted Mr Elzinga to lay off 36 of the startup's 446 employees. However, he said since then demand had increased for Culture Amp's products.
"The truth of SaaS businesses and certainly at $100 million and north of, is your growth is more valuable than your cash flow or profitability," he said.
"That's an ongoing conversation that the board and investors have in terms of 'do we want to get to get to cash flow positive, or do we want to continue to invest that?'."
"If you look at the markets at the moment people are raising capital at unheard of and unseen valuations. There's no other growth and interest rates are so low."
Source: Thanks smh.com