Fashion label threatens retailers with legal action over Black Friday trademark
The parent company of popular clothing chains Gorman and Dangerfield has threatened numerous fashion retailers with legal action over their Black Friday sales advertising, claiming it infringes on a trademark registered by the company over 10 years ago.
Factory X, a national retailing company, first registered the trademark for 'Black Friday' in 2007 for a new fashion brand aimed at the "gothic market", claiming ownership under two trademark classes relating to the sale of clothing, footwear, headwear and fashion accessories.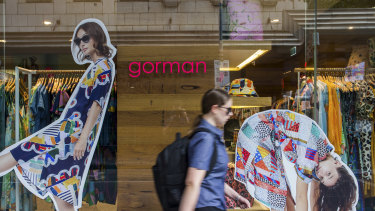 Today, the term has become synonymous with the November Black Friday sales, during which thousands of brands promote deep discounts. However, these promotions are illegal according to Factory X, which has issued legal notices to a number of large and small fashion companies that have used the phrase in their advertising.
One such notice, seen by The Age and The Sydney Morning Herald demands the targeted retailer cease and "forever refrain" from using the phrase in all current and future advertising, along with providing Factory X with details of all revenue generated while using the trademark.
The letter notes that Factory X reserves the right to recover the profits made by the retailer during the Black Friday sales, and threatens to commence Federal Court proceedings if demands are not met.
In other countries, such as Germany, Black Friday is a protected trademark and considered part of the public domain, however, the shopping holiday's nascent popularity means no such declaration has occurred in Australia.
Factory X has previously prosecuted companies that have used the trademark, including in 2017 against German coupon giant CupoNation. The case was settled, but the retailer claims it obtained a declaration from the court that CupoNation infringed the trademark.
More recently, electronics retailer Harvey Norman attempted to have the trademark struck off the register after it won a case against Factory X allowing Harvey Norman to register and use the trademarks 'Black Tag Friday'.
However, it appears Harvey Norman was unsuccessful in its attempt withrecords from national copyright agency IP Australia showing the request was withdrawn on November 24. The legal notice seen by this masthead was sent shortly after.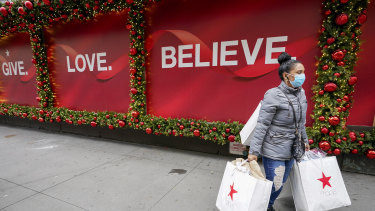 John MacPhail, an intellectual property law specialist and partner at Lynch Meyer, said there were a number of avenues Factory X's hold over the trademark could be challenged, including a section of the copyright act which permits deregistration of phrases that have become genericised.
However, this may be a "hard row to hoe" for a lot of businesses, Mr MacPhail said, because it requires proof the term is generally accepted within the industry, although he noted some cases – such as with the phrases cellophane and zipper – where it had succeeded.
"There is a general grounds for opposing a trademark, which is that it's not distinctive, or capable of distinguishing the goods or services offered under it," he said. "And that's probably the thing I'd be very worried about if I were Factory X."
A spokeswoman for Factory X said Black Friday was a "key brand" for the retailer and it continued to sell garments under the label.
As of this week, the dedicated Black Friday online store carried just 17 styles under the brand compared with hundreds more bearing the Princess Highway and Dangerfield labels also owned by Factory X. However, there were additional Black Friday styles available to purchase on the Dangerfield website.
"As the owner of the Black Friday trademark, Factory X is seeking to enforce its trademark rights against traders that are using the Black Friday trademark without its authority," the spokeswoman said.
In the 2019 financial year, Factory X reported revenues of $141 million and profits of $12.2 million. It is majority-owned by company founder and reclusive businessman David Heeney.
Online retail giant Kogan attempted to register a trademark in 2017 for 'Cyber Monday', which refers to the Monday following the Black Friday weekend. However, the registration has been deferred after IP Australia took action.
Business Briefing
Start the day with major stories, exclusive coverage and expert opinion from our leading business journalists delivered to your inbox. Sign up here.
Source: Thanks smh.com