We must not waste this opportunity to have a lasting impact on homelessness
The Victorian government's "Big Housing Build" – a budget commitment to a $5.3 billion investment in social housing – will be the biggest single investment in social housing in Victoria's history and will move the state from straggler to front runner on the national stage.
Community organisations, tenants' associations and housing policy experts have been lobbying for investment at this scale for years, joined during COVID-19 by economists and the construction industry to make the clearly persuasive case that building social housing is the most effective way to create jobs and inject much-needed stimulus into the economy.
But any big social housing solution must be more than just supply. Thousands of Victorians put up in hotels during the pandemic were told to leave their accommodation this week, and initial reports from housing officers suggest that the alternative housing available is not always suitable: a risk to the progress made and a timely reminder that commitment is nothing without follow-through.
Lessons from investments past – such as the federal Labor's Social Housing Initiative of 2009 – have taught us that it's not just the supply, but the delivery that is crucial to improving the lives of the hundreds of thousands of people experiencing homelessness and housing insecurity in Australia.
We need to get the mix of public housing and community housing right. The vast majority of social housing units constructed under the Social Housing Initiative were procured by state or territory governments but then transferred to non-government community housing providers. From 2009 to 2017, the community housing portfolio doubled while public housing stock declined.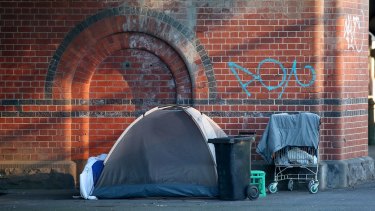 Growth in the community housing sector is a good thing. Community housing is an important component of a robust housing sector, and all growth in affordable housing is to be welcomed. However, the growth of the community housing sector at the expense of the public housing sector is problematic. Investing in public housing should be the priority for tackling the issue of homelessness in Australia.
Evidence both internationally and locally shows that providing good quality public housing in appropriate locations is the most effective way to keep people out of homelessness. Data from the University of Melbourne's Journeys Home study – the only longitudinal study in the world that tracks homeless populations alongside at-risk and vulnerable populations – shows that public housing is by far the strongest preventative against homelessness, finding that "…the magnitude of its effect was many times greater than anything else." The Social Housing Initiative invigorated the community housing sector while further residualising the public housing sector. If our goal is to end homelessness in Victoria, we need to make sure that doesn't happen again.
Next, we need to think carefully about design. The Victorian government's promise to build all new units to seven-star efficiency standards is a big win for groups that have been advocating to ensure social housing is designed to be comfortable in all seasons and cheap to power. Careful design is essential to ensure new homes are long-lasting and serve the needs of tenants.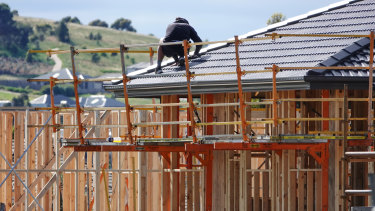 Some of those needs are complex. Social housing tenants are ageing – around a third are now over 55, and 14 per cent are over 75. Two in five social housing households include a tenant with a disability. Existing social housing stock does not cater well for these tenants, who are often unable to live in available units due to accessibility issues or the health and mobility issues associated with poorly designed or maintained housing.
To ensure new social housing units are appropriate for the people that will live there, they should be built to universal design standards. That means features that are useable regardless of a person's age or other characteristics. Think single-level housing, wide doorways for wheelchair access, worktops at different heights, and walk-in showers; or even 'smart' units that are modular and adaptable, with moveable walls and ceilings able to hold a hoist.
Finally, the lack of investment in social housing by successive governments has meant eligibility for the limited stock has tightened to include only those households most at risk. This means social housing tenants may require support to sustain their tenancies. It also means social housing providers must be resourced to provide that support.
From 2009, the then federal Labor government in partnership with state and territory governments funded a number of tenancy sustainment programs through the National Partnership Agreement on Homelessness (NPAH). The available evidence suggests that NPAH programs were successful in their objective of assisting households to sustain their tenancies and prevent eviction, were effective in reducing homelessness, and were cost effective to government.
The Social Housing Advocacy and Support Program, for example – now known as Tenancy Plus – helped 78 per cent of the public housing tenants it supported to avoid eviction. This year, a coalition of social housing providers, community organisations, and tenants' groups called on the Victorian government to expand Tenancy Plus type programs and fund more ongoing, flexible support for tenancy sustainment and early intervention to avoid eviction into homelessness.
The response to the COVID-19 pandemic has shown that there is public appetite for public spending and that investing in measures that keep people safe in their homes is not only smart policy but politically popular. We are faced with the best opportunity in a long time to have a lasting impact on the crises of homelessness and housing insecurity in Victoria.
Abigail Lewis is a researcher at independent think tank Per Capita.
Source: Thanks smh.com