525 million 'mini-rip-offs': Eastlink owner accuses Transurban of gouging
Half a billion times in the past decade, Eastlink customers driving along the CityLink network have triggered a payment of a few cents from the owner of the outer suburban toll road to its downtown counterpart Transurban.
Now ConnectEast, the owner of Eastlink, claims Transurban has skimmed more than its fair share off those payments in breach of the laws that govern two of the biggest toll roads in the country.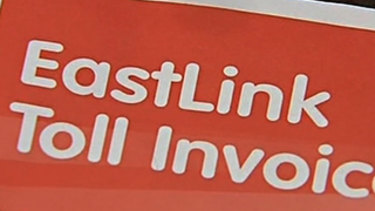 That administrative fee, potentially worth just fractions of a single cent, is at the heart of a Supreme Court fight that could run into the millions of dollars and put strain on a decades-long partnership.
The fee was established in 2008 as part of a deal that would mean motorists would need only one e-tag to travel on either road.
The fee was set in legislation and was designed to allow Transurban to recoup the costs of processing trips made by Eastlink customers.
In court documents, ConnectEast argues the fee should be reset because Transurban has reduced its processing costs through measures including the offshoring of call centres, digitising invoices, and shutting down customer service outlets.
The lawsuit comes as Transurban is also facing a court battle with long-time building partner JC Holland which has threatened to pull the pin on their $6.7 billion deal.
ConnectEast and Transurban are two of Victoria's oldest toll road operators and have enjoyed a largely cooperative relationship for over a decade. Major investors in both firms are Australian and international pension funds, including UniSuper.
ConnectEast and Transurban declined to comment citing the live court case but stressed the dispute did not impact fees charged to customers.
The change ConnectEast is seeking on the price could be fractions of a single cent but would apply to potentially 525,590,507 separate trips already made by motorists which could push the claim into the millions of dollars.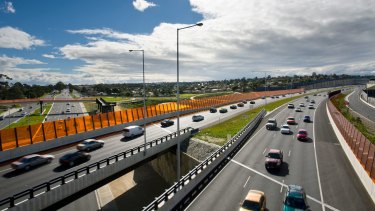 ConnectEast has already paid a total of $1.8 billion to Transurban under the fee arrangement.
In court documents filed by Gilbert + Tobin partner Janet Whiting, ConnectEast alleges that Transurban was and continues to be "enriched … at the expense of ConnectEast".
"The said enrichment is unjust because the fee of charge … was in respect of a condition that was not fulfilled … and/or was done so in contemplation of a state of affairs which did not materialise and/or did not sustain itself," the documents read.
Transurban have not yet filed a defence and the matter is not yet listed for a court hearing.
ConnectEast is owned by Horizon Roads, a consortium of eight investors including the UK Universities Superannuation Scheme, the National Pension Service of Korea, China's Leader Investment Corp, Teachers Insurance and Annuity from the United States and the Korean Teachers Credit Union.
Transurban's biggest investor is UniSuper at 13 per cent and also lists investment firm Blackrock and Vanguard as major backers.
Start your day informed
Our Morning Edition newsletter is a curated guide to the most important and interesting stories, analysis and insights. Sign up here.
Source: Thanks smh.com