As Australia's magazine industry falters, green shoots emerge in the regions
Launching a magazine in 2020 could be easily considered risky, especially since so many well known titles have shut up shop. Trying to do so without any plans to use advertising is even more unusual.
But that is exactly what writer Annabelle Hickson did last week when she launched the first edition of Galah, a magazine which will focus on the people and businesses that keep regional Australia running.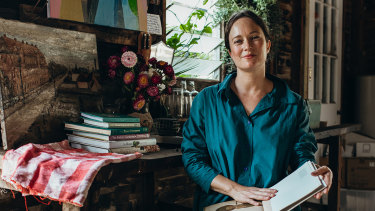 Hickson is a former Sydney journalist who married a pecan farmer and moved to a farm 80 kilometres west of Tenterfield in northern NSW. With Galah she hopes to teach city people about life in the country after becoming frustrated with the continued focus on drought and fires and the challenges for communities.
"You read so much about regional Australia through a sort of lens of disadvantage – the terrible drought.. you can't find work, it's hard to get access to medical stuff – it's all hardship. But my own experience has been one of enormous advantage," Hickson says.
"I want to reflect all the amazing, smart, interesting people I would see when I looked around me but I also want it to be a bridge between the country and the city, to educate city people that these are not second rate lives."
Regional media did not escape the impact of bushfires which ravaged much of the rural landscape at the beginning of the year. News Corp Australia and Australian Community Media, the two biggest newspaper outlets in rural areas slashed costs dramatically and closed the print editions of some publications due to sharp falls in advertising spend.
At the same time, Australia's magazine industry was on its knees. The country's biggest magazine publisher Bauer (now known as Are Media) decided to close titles such as Elle, Harper's Bazaar NW and OK!. But already their demise has prompted the creation of new titles with alternative business models.
Hickson is determined to create her own green shoots and with the coronavirus pandemic prompting some to think about relocating from the city, she kicked her plans into gear. Galah, which has more than 140 pages, will run three times a year and be sold in boutique stores and newsagents across Australia.
A lot of the content is written by Hickson, who has been helped by contributors. The first issue, called "Limitations", has a photographic series of what has happened since the bushfires, a review about a restaurant on the road across the Blue Mountains, an obituary on a bush poet and an architect exploring Queenslander houses.
There's a wish-list for homewares and books and a briefing from satirical publication, The Beetoota Advocate. But unlike other magazines, nearly every page has a word or image. And while other magazines are heavily dependent on advertising, Hickson has no plans fill her pages in that way. She's relying on a 74,000 followers on Instagram as a way to find subscribers.
"I don't want it to be about scale and having massive distribution networks and things like that because you have to sell so many to make it work and it has to be full of advertising," she says. "I can barely read magazines anymore because they're just vehicles for ads. I'm trying…to create an expensive, high end product with no advertising and have the bulk of my sales go direct from customers to me and I've been able to do that because of Instagram."
Hickson says she won't rule out advertisements in print altogether, but wants to focus on working with advertisers on a podcast and digital website. Already, she has sold more than 5,000 copies.
"If anyone's going to actually buy a magazine today, why would I fill it with ads?" she says. "It's becoming increasingly unusual for people to buy magazines and that old traditional model is broken."
Source: Thanks smh.com