'Leading them nowhere': Long-term job security for youth under threat
The COVID-19 pandemic has hit young people's job prospects particularly hard, with a new report revealing one in three are struggling to get enough hours of work to make ends meet which will impact their lifelong earnings.
A national snapshot to be released on Monday found the "double whammy" for young people has been underemployment, which had already overtaken the unemployment rate before the pandemic. The report analyses Australian Bureau of Statistics labour force figures which show youth underemployment spiked in April at 23.6 per cent, and remains high at 17.9 per cent.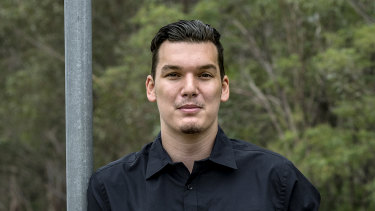 "Young women suffered higher initial job losses, with the sudden closures in largely female-dominated industries such as hospitality, accommodation and retail," the Brotherhood of St Laurence youth unemployment report said. "Young men were more likely to have their hours cut dramatically and find themselves underemployed.
However, in October "the story flipped" as unemployment among young women fell from 16.3 per cent at its peak in July to 14 per cent, but underemployment remains higher at 20.1 per cent. For men, underemployment has dropped to 15.8 per cent, having peaked at 21.6 per cent in April and unemployment stands at 16.3 per cent, having peaked at 16.7 per cent in July, the report found.
The combined figures of unemployment and underemployment – when a person has inadequate hours of work – has resulted in one in three young people unable to work enough hours to pay their bills.
For 19-year-old Jonah from Penrith, the pandemic meant the temporary loss of his six hours of customer service work at a childcare centre. He had to move back home because he was unable to get enough hours of work to cover his rent and food.
When he lost his weekend work he was unable to get the JobKeeper payment because his employment contract was cancelled for about three months. And he has been unable to qualify for JobSeeker since moving back home.
"I've been looking for full-time work for a while," he said. "I'm also working at a bar now. I do nightshift there at the weekends.
"Through COVID, getting a bar job was extremely hard because most of the bars closed down or they weren't hiring. I also applied for a bunch of retail and labouring jobs but they only wanted people with experience. Trying to get experience without anyone giving you a chance is hard to do."
Brotherhood of St Laurence executive director Conny Lenneberg said youth unemployment had not recovered from the 2008 Global Financial Crisis coming into the COVID-19 pandemic.
"We are now talking about one in three young people either not being employed or not having sufficient hours to make ends meet," she said. "We are talking about a lot of young people who are on an endless hamster wheel. When they do get work it is highly casualised work that is leading them nowhere.
"We know from around the world that if young people are trying to enter the workforce at a time of recession like this, if they are not provided with assistance … they are likely to struggle to find economic security throughout their lives and their lifelong earnings and career progression will be stunted."
The Brotherhood's December Youth Unemployment Monitor has found the recession put the brakes on three decades of economic growth and "young people have been hit hard, bearing the brunt of job losses in the hospitality, tourism and retail outlets".
"School leavers missed out on opportunities to land their first job. University students lost the service
industry jobs supporting them through their studies. Most young people weren't in the jobs where
they could work from home," the report said.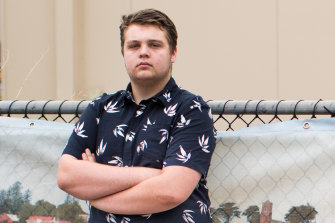 Harrison, 19, from Frankston in Victoria completed year 12 last year and was only been able to get casual hospitality work as a kitchen hand before the start of the pandemic.
"I was let go when people were shutting down in late February," he said.
"I tried to get a job throughout COVID but not many places were hiring and because my only experience in hospitality was as a kitchen hand."
But three weeks ago when restaurants and cafes started opening again he was able to get 20 hours of work a week as a waiter.
"It's been good. But it's not much compared to the 40 hours of work I was getting before COVID," he said.
"It's been challenging because I haven't had a job and financial stability."
Source: Thanks smh.com