'No huge demand for a big exit': Booktopia CEO says he's in it for the long haul
Booktopia chief executive Tony Nash says he's committed to continuing in his role for the long-term after the company became the latest in a rush of online retailers to list on the Australian Securities Exchange.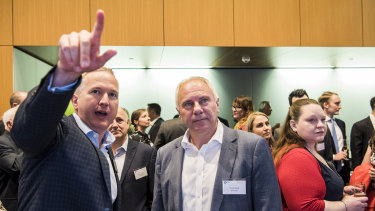 Mr Nash retained his 18.6 per cent stake in Booktopia in the $43 million raise which valued the company at $315 million and says he has no plans to step aside as CEO.
"This is a founder-led IPO. There was no private equity looking to exit after a period of time so therefore there was no huge demand for a big exit," he said. "I didn't sell down as a CEO, I'm staying on as the CEO, I haven't appointed anyone else, I'm really looking forward to that medium to long-term future. So there's a bit of a difference to some of the other ones that have come to market just recently."
Booktopia's initial public offering followed the recent debuts of online beauty retailer Adore Beauty which private equity heavyweight Quadrant held a large stake in and online marketplace MyDeal which was backed by the Gandel family.
Mr Nash said Booktopia saw a "good volume" of trading after landing on the boards on Thursday at $2.30, rising as high as $2.90 during the day before closing on Friday for the week at $2.92.
Oscar Oberg, lead portfolio manager at Wilson Asset Manager, said Booktopia's rise on debut came after listing at a good price.
"I like the management, it had been around the block for a long time, it isn't something that just evolved recently," he said.
Booktopia's valuation was at a multiple of 1.5 times forecast 2021 revenues and 31.7 times EBITDA in contrast to Adore Beauty which floated on a multiple of 3.9 times forecast 2020 revenue and 96 times forecast EBITDA but Mr Oberg said comparisons were difficult.
"It was priced really well that is what has helped it, the other e-commerce names have different exposures and different sectors and trade at different multiples," he said.
Mr Nash started Booktopia in 2004 with his brother Simon Nash and brother-in-law Steve Traurig and what began as a side hustle became Australia's biggest online book seller holding firm against online retail giant Amazon and its UK-based online book store The Book Depository.
Booktopia has been largely self funded with the book seller making an aborted attempt to list on the ASX in 2016 and embarking on a $10 million equity crowdfunding campaign in 2018 which finished well short of its target after some scrutiny from the corporate regulator.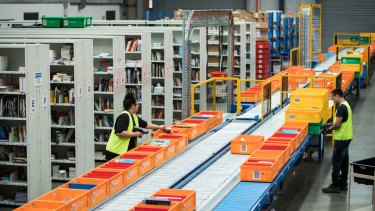 Eventually Booktopia managed to raise $20 million in capital earlier this year from a consortium of private investors led by Champ Ventures co-founder Su-Ming Wong and JBS Investment founder John Sampson which it used to expand its warehouse and automation capabilities from 30,000 to 60,000 books per day.
Mr Nash said the difference between Booktopia's initial attempt at listing and the market in 2020 was stark.
"It's just a completely different environment and climate in terms of e-commerce and not just the pure plays," Mr Nash said. "Think about how much all the traditional physical retailers are now talking about investing in e-commerce and that's the future."
Online retail sales received a huge boost during COVID-19 and Mr Nash said book sales had been particularly strong with customers wanting a break from screens and to escape the pandemic.
According to Booktopia's prospectus its sales in 2020 were up 28 per cent to $165.8 million and were predicted to rise another 23 per cent next year.
Mr Nash said he was confident Booktopia's growth trajectory would continue post COVID-19.
"It was always growing the pandemic just shot it further and faster than the organic growth that would have ultimately got us there," he said. "A physical book very much has been placed in the hearts and minds of all people around the world."
Market Recap
A concise wrap of the day on the markets, breaking business news and expert opinion delivered to your inbox each afternoon. Sign up here.
Source: Thanks smh.com