RBA says unlikely to force Afterpay surcharge
The Reserve Bank says it is unlikely to recommend changes to rules that prevent retailers from surcharging customers who use buy now, pay later schemes like Afterpay and Zip as it helps promote innovation in the sector.
RBA governor Philip Lowe, addressing the Australian Payments Network on Monday, said the board's longstanding view is that the rights of merchants to apply a surcharge promotes competition in the payments system and downward pressure on costs, but acknowledged it is possible that no-surcharge rules can help the development of new payment methods.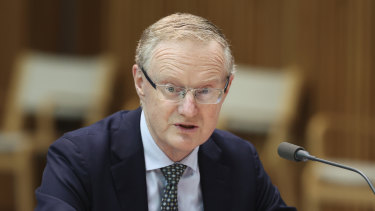 "The Board's preliminary view is that the BNPL operators in Australia have not yet reached the point where it is clear that the costs arising from the no-surcharge rule outweigh the potential benefits in terms of innovation," he said.
"So consistent with its philosophy of only regulating when it is clear that doing so is in the public interest, the Board is unlikely to conclude that the BNPL operators should be required to remove their no-surcharge rules right now."
He added that even the largest buy no, pay later players still account for a small proportion of total consumer payments notwithstanding the fact that the sector is growing rapidly. The increasing array of BNPL providers is another factor to take into consideration with the competitive pressure potentially putting downward pressure on merchant costs, according to Dr Lowe.
The RBA did flag that a public policy case for the removal of the no-surcharge rules is "likely to emerge" over time in regard to some BNPL arrangements but indicated it is expected to rely on voluntary agreements with BNPL vendors rather than a legislative solution.
"As part of the Bank's ongoing consideration of this issue, Bank staff will be discussing with industry participants possible criteria or thresholds for determining when no-surcharge rules should no longer be allowed," he said.
Afterpay shares plunged in October last year when the RBA review was announced, but the company defended its service at the time as offering value to merchants that goes "far beyond" the payment processing aspects of a transaction.
"Afterpay is a marketing channel to millions of hard-to-reach core Millennial and Gen Z consumers," it said.
Zip co-founder and chief operations officer Peter Gray backed Dr Lowe's stance.
"We agree with the RBA governor that its important not to stifle innovation in a young sector with lots of providers competing hard to provide customers and merchants a better deal. BNPL is not like scheme cards – there is no interest and we provide merchants lots of added services, such as marketing and customer referrals, customer insights and fraud and chargeback protection. We innovate and do things differently."
Afterpay shares, which dropped below $30 after the review announcement, were trading above $95 on Monday morning.
Afterpay's business model is based on its service being free to customers and charging retailers a fee for the service.
Market Recap
A concise wrap of the day on the markets, breaking business news and expert opinion delivered to your inbox each afternoon. Sign up here.
Source: Thanks smh.com