No longer 'cheap n cheerful': Best&Less mulls IPO after bumper year
The private equity owners of discount clothing retailer Best&Less are considering a potential stock market float after the revamped chain recorded bumper sales during COVID.
Sales at the retailer for the 12 months to the end of November have risen 13.5 per cent on a comparable basis, with revenue totalling $629 million. All of the company's 246 stores, along with its online channel, are profitable.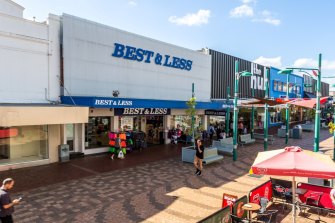 Best&Less was purchased by private equity firm Allegro last year from its South African owners Greenlit Brands as part of a broader portfolio which included Harris Scarfe, Postie and Debenhams.
Now, with 12 months of solid trading under its belt, Allegro is mulling its plans for the retailer, appointing Macquarie Capital to review its options, which could include a sale or an IPO.
Chief executive Rodney Orrock told The Age and The Sydney Morning Herald no option was set in stone but he was confident the firm had Best&Less' best interests at heart, noting the firm's recent ownership had been "awesome" for the once-struggling brand.
"What's been the most refreshing and enlightening component of it has been that we've got a board and an ownership group that is focused purely on Best&Less," he said. "We haven't had to compete for resources within a much bigger structure that was under significant duress."
Best&Less' success is in stark contrast to former stablemate Harris Scarfe, which was purchased by Allegro as part of the same transaction and weeks later put into administration, with 21 stores now shut for good.
Harris Scarfe's problems were its large store footprints and the inherent issues with the department store model, Mr Orrock said, but nevertheless noted it was nice for Best&Less to be recognised as the "jewel in the crown" of Allegro's purchase.
The bumper year has topped off a tumultuous decade for the fashion chain, which has changed ownership numerous times and faced periods of declining sales and profits.
However, the business has staged a turnaround in recent years with a goal to refocus away from its "cheap 'n' cheerful" roots towards affordable – and sustainable – fashion for children and women.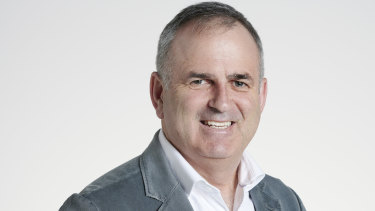 The company also did not shut its doors during the country's first lockdown, a choice Mr Orrock believes attracted a number of first-time shoppers to the 55-year-old brand.
"We continued to trade through that first lockdown period, which we felt was a very essential thing to do for mums," he said. "But at the same time, many of the shops customers might otherwise shop at weren't open."
"So we've benefited from being front and centre in that particular area at that point in time."
Like many other retailers, online has been a major growth area for Best&Less, with sales jumping 80 per cent over the period to comprise 9.1 per cent of sales, a penetration the chief executive hopes to nearly double within the next few years.
Best&Less has also made a number of commitments to sustainability Mr Orrock believes has resonated strongly with its parent-centric customer base. All garments sold by the retailer will be either reusable, recyclable or compostable by 2025.
"That's not an optional requirement," he said. "If you think about mums as a customer, they absolutely expect that commitment from us."
Business Briefing
Start the day with major stories, exclusive coverage and expert opinion from our leading business journalists delivered to your inbox. Sign up here.
Source: Thanks smh.com