Restaurateurs better served improving conditions than complaining
Restaurant workers have had a tough year. Many lost their jobs during the COVID-19 lockdowns and many others had their working hours reduced. For an industry with high levels of casual employment and temporary visa holders, the economic crisis has been especially hard.
Prominent restaurateurs Jake Smyth and Kenny Graham, owners of the Sydney-based Mary's Group empire, recently accused young people in the industry of having a poor work ethic.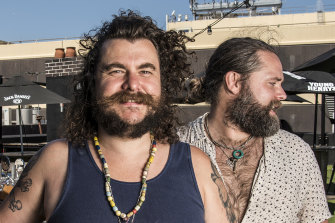 The longstanding problems of the restaurant industry are well documented by countless media reports of wage theft, skill shortages and workplace bullying.
Smyth's comments imply that the attitudes and performance of workers are the cause of the restaurant industry's problems and that "abusive bosses yelling at their staff in kitchens and bars" is a relic of the past.
However, our research on chefs working in medium and high-end restaurants recently published in the Journal of Industrial Relations suggests that poor job quality and poor working conditions are the key reasons why employers have such trouble attracting and retaining workers.
Chefs' pay is relatively low compared to median earnings. In many cases, it is below the legal minimum award standards due to a common failure by restaurateurs to reconcile what chefs receive in their annualised salaries with the number of hours they actually work.
The job is physically demanding, involves very long hours, an absence of breaks and intense work patterns. While some chefs have secure jobs and receive on-the-job training, many chefs interviewed for our study feel this doesn't compensate for job quality that is objectively poor compared to skilled jobs in other industries.
Media reports have focused on the poor conditions that temporary migrants in low-skilled restaurants jobs receive. Our research suggests these problems are widespread including among citizens and permanent resident working in higher-skilled jobs.
Rather than blaming the industry's woes on the supposedly poor performance and poor work ethic of staff, restaurateurs should be more concerned with improving working conditions. This would help to attract and retain workers, especially older workers.
Less experienced and younger chefs generally do not perceive long hours and arduous working conditions as a problem if it allows them to gain experience in high-end restaurants or with prominent head chefs. Contrary to the view that younger workers are "lazy", we found they are more tolerant of poor conditions than older workers, which the restaurant industry has considerable trouble holding onto.
Many chefs emphasise their passion for the work to explain why they tolerate low pay, long hours and limited career progression opportunities. But as chefs get older, this passion tends to diminish as they reassess their priorities and often leave the industry to find jobs with higher pay, better working hours, less work intensity, and a better work/life balance. This is particularly the case among women chefs who are more likely to find it challenging to balance long working hours with family care responsibilities.
Rather than criticising workers, restaurants need to think more creatively about how to attract and retain them. Rosters could be redesigned to allow shorter or fewer shifts or four-day work weeks. Reducing double shifts and implementing the breaks mandated in the industry award would reduce work intensity. Implementing the annualised salary system according to the requirements in the award would reduce the incentive to roster staff for long hours, and ensure that they are appropriately paid for any overtime worked.
While these improvements might initially cost more to implement, higher quality jobs are associated with higher rates of productivity and innovation and reduced turnover and absenteeism, which can create more sustainable and competitive organisations. Improving job quality need not compromise job creation.
The restaurant industry has many problems. Workers' attitude seems to be the least of them.
---
Angela Knox and Chris F Wright are Associate Professors at the University of Sydney Business School. These findings draw upon research conducted for Susan Belardi's MPhil completed at the University of Sydney. Susan is currently employed as a Senior Researcher and Economist at the United Workers Union.
A longer version of this article was published in Journal of Industrial Relations: 'Too hot to
handle? An analysis of chefs' job quality in Australian restaurants'.
Source: Thanks smh.com