Sacked ANZ trader loses case to sue under new whistleblower laws
An ANZ trader, sacked by the bank for misconduct, has lost his legal action to sue for wrongful dismissal using recently introduced whistleblower laws.
Etienne Alexiou was sacked in 2015 over explicit online chats with other traders, but he has claimed in a series of cases that he was punished for making complaints about the alleged manipulation of interest rates.
A previous $30 million lawsuit by Mr Alexiou revealed a rampant culture of sex, drugs and alcohol was allowed to permeate ANZ's trading floor, sending shockwaves through the industry.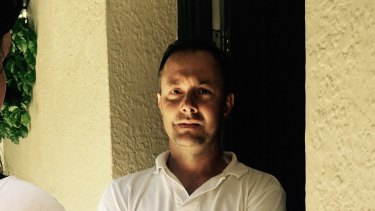 In a judgment handed down by the Federal Court on Friday, Justice Nye Perram found that the conduct occurred before new whistleblower laws, introduced in the wake of the bank royal commission, came into effect.
"I conclude that s1644(2) does not have the effect of applying s1317AD or s1317AE to detrimental conduct occurring before 1 July 2019," said Justice Perram in his judgement.
"The parties agreed that if the question were answered in that way then Mr Alexiou's proceeding should be dismissed insofar as it related to his claim under Part 9.4AAA of the Act."
These sections of the Act "establishes a regime providing for the protection of whistleblowers. One
of the ways it does this is by conferring upon them a civil remedy for compensation in the event
that they suffer detriment as a result of their whistleblowing," said the judgement.
Justice Perram noted that, in its previous form, the Act was "less fulsome in its protection" of whistleblowers and the changes "give it more teeth."
The case goes back before the courts on December 15 for a further directions hearing where Mr Alexiou's legal team have said they will rely on the Banking Act, which has similar provisions, for his wrongful dismissal complaint.
Mr Alexiou was promoted by ANZ to head of balance sheet trading in March 2013 and was one of seven traders stood down as part of the bank bill swap rate (BBSW) investigation on November 19 in 2014, just seven days after he was awarded a $5 million performance bonus.
In a statement of claim filed to the Federal Court Mr Alexiou has alleged the bank was aware he had been cooperating with the Australian Securities and Investments Commission's (ASIC) investigation into the BBSW manipulation.
Source: Thanks smh.com