Property booming, but in wrong direction for rural dwellers
If 2020 has taught people anything, it's that freedom is a precious thing. The ability to go wherever we want, whenever we want, with anyone we choose is something to be treasured, now that we know what it's like to not have it. Open spaces to roam and a way to bask in nature's healing balm are also privileges we will no longer take for granted.
Working from home and flexible working arrangements have become the norm by necessity and so we see a growing number of people questioning the daily commute and high-density living of the city. Accordingly, house sales in rural areas have gone bananas and prices are skyrocketing as cashed-up people buy either a new life or a bolthole in case 'The Rona' goes wrong again next year.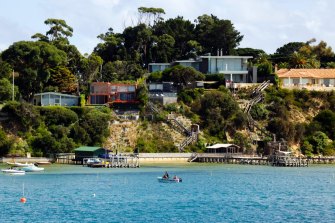 At first glance, this would seem like a boon to small towns, and particularly for those residents who had been considering selling their properties already. Things sell sometimes before they even hit sales websites, or sell within a few days and at prices that you would never have dreamed possible pre-COVID-19. Surely an influx of new people would be a fantastic addition to a country town? Not necessarily. It can actually cause a problem that has long simmered just below the surface to completely boil over and actually destroy the community.
If prices are as high as they are right now, sellers obviously want to capitalise on this because they know it won't last. Half a million dollars for a small unit in a town like ours is, quite frankly, ridiculous and unsustainable. It also means that the family who were living in it now have to find another place to live and reasonable long-term rentals are thinner on the ground than they have ever been – almost to the point of non-existence. As soon as anyone gets even a small town whisper of a rental coming up, there is a deluge of inquiries and it's gone before it's even advertised. And with prices so high, buying a place becomes impossible on a low or even middle income.
What this means is that hospitality and cleaning staff, historically lowly paid, have nowhere to live. Businesses find it hard to find good, trained staff; service suffers and people are overworked. The newly arrived metropolitan residents start to wonder why they don't get served as quickly or efficiently as in the city and grumble about it (sometimes out loud. I've seen it.) but, of course, don't offer to work in these positions themselves as they are lucky enough not to need to. The town loses its appeal and reputation, its tourism shrinks and jobs are lost in those very areas that we are struggling to fill. There are only so many spots that our high school students can fill between actually going to classes or not turning up to day one of a new school year exhausted after working three jobs over summer.
We already have families having to move to Colac and commute over the Otways simply because they can't find accommodation in town. The Andrews government is having a spending blitz on social housing in the city and large regional towns, but it needs to expand into smaller areas that are the biggest attracters of tree or sea changers. It also needs to offer some kind of tax break to property owners who rent their houses long term in such areas and we need more people to actually buy into this as a type of community service.
It may also be time to consider, as other communities in Britain and the US have, a version of a community land trust, whose raison d'etre is to provide perpetually affordable housing. This can be achieved through a grass-roots movement from concerned residents or through local council, providing they have enough foresight and leadership with regards to long-term vision and planning (not often seen in local government, sadly). It may take the form of some properties only being sold to those with permanent employment in town, at reduced prices through the help of shared equity or perhaps a version of co-op housing to help those who would be unable to secure a mortgage. We need to go back to seeing secure housing foremost as a human right, not a right to huge profit, or we will lose the very fabric of the places that we live and love.
And finally, to those people who have the means to buy houses at such high prices, we are a welcoming place to those who like to get involved and who are able to adjust to a different, slower way of living. But maybe you also need to consider that moving down here will require a change in pace and perhaps a change in career – such as the alliteratively satisfying barrister to barista … if you want a coffee it may actually be the only solution.
Nicola Philp is a freelance writer based in Apollo Bay.
Source: Thanks smh.com