ACCC flags issues with Woolworths' $500m food distributor acquisition
The competition watchdog has raised concerns over supermarket giant Woolworths' acquisition of food distributor PFD, dismissing commitments from the business that the tie-up would not cause competition issues.
Australian Competition and Consumer Commission (ACCC) chairman Rod Sims said on Tuesday the regulator was considering a number of issues related to the acquisition, which was announced by Woolworths in August and is worth about $500 million.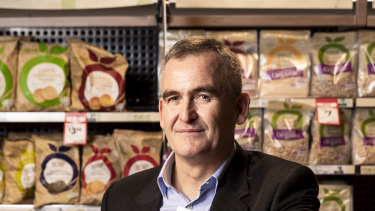 Mr Sims' primary concern is the acquisition would remove PFD as an "important alternative" for food manufacturers seeking a buyer, noting food manufacturers often don't have many choices in the sector currently.
"[Coles and Woolworths] really are very large purchasers for many food manufacturers," Mr Sims told The Age and The Sydney Morning Herald. "Those food manufacturers don't have many alternatives, but one of the alternatives they do have is PFD."
"So it's a reduction in competition for the purchasing of goods from food manufacturers, which is the main concern."
PFD Foodservices is the second-largest player in Australia's foodservice industry with an annual turnover of $2.1 billion. The company purchases foodstuffs from manufacturers and distributes them into businesses such as cafes, pubs, restaurants and cinemas.
Woolworths is planning to acquire 65 per cent of the business from the founding Smith family, who will retain a 35 per cent stake, as part of a broader plan to expand the retailer's operations beyond the supermarket and drinks space.
At the time of announcing the acquisition, Woolworths boss Brad Banducci attempted to quash competition concerns by pledging to set up "firewalls" inside the businesses to ensure trading terms would not be shared between retail and non-retail suppliers.
However, Mr Sims said this pledge was only good in theory and would be tough to implement in practice.
"It's essentially behavioural and very hard to monitor in a strict legal sense. There's a whole range of companies who could buy one another but say 'we'll run them completely separate, don't worry about it'," he said.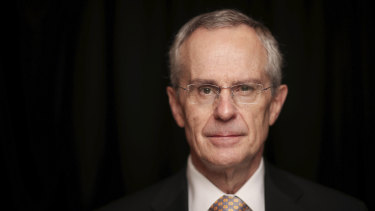 "We can't be operating on that basis. I'm not questioning the integrity behind the statement, I'm just saying it's not something that is appropriate to rely on because we just would find it so hard to monitor."
Woolworths acknowledged the ACCC's announcement, but Mr Banducci said the company was confident the deal would get across the line. "We have been working closely and constructively with the ACCC on these issues. We remain confident that we will address any outstanding potential concerns so that we can progress the proposed partnership," he said.
Mr Banducci maintained the supermarket could see "no reduction in competition" across any relevant markets through the acquisition. PFD makes up just 11 per cent of the fragmented foodservice industry.
But the ACCC is also worried the acquisition could affect competition in the broader industry, as Woolworths' size in the market means it may begin to impose terms on suppliers which are lower margin.
"[Suppliers are concerned] Woolworths could impose supplier terms that are the same as the ones paid when you supply the supermarket," Mr Sims said. "Most food manufacturers would earn more from PFD than they would from Woolworths."
While this could lead to lower prices initially, in the long term the ACCC is concerned potential domination from Woolworths could mean prices go up, or choice and service levels decrease.
Other issues for the ACCC include a heightened risk of foreclosure and how much Woolworths other divisions, such as its Woolworths at Work service which provides food for corporates and the retailer's wholesaler arm Australian Grocery Wholesales, compete with PFD.
The deal has received significant pushback from other foodservice operators, along with small business Ombudsman Kate Carnell, who slammed the deal as "opportunistic" and said it would significantly increase the retailer's market power.
The ACCC's final decision will be made on April 22.
Source: Thanks smh.com