Australian leather the cure for refreshed RM Williams
Iconic boot brand RM Williams will double down on its Australian roots after its acquisition by mining magnate Andrew Forrest, with the brand mulling options to increase its use of local products and bring more of its manufacturing onshore.
Chief executive Raju Vuppalapati told The Age and The Sydney Morning Herald the company was exploring plans to source the leathers used in its boots from Australia again, ending decades of importing the cuts from countries such as France and New Zealand.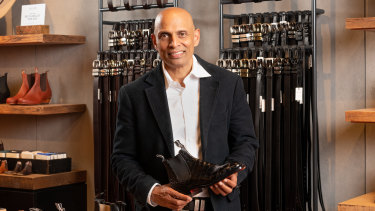 "With supply chains becoming as complicated as they are, [we're assessing] what can we look at from within Australia in terms of materials," he said.
Bootmakers such as RM Williams have imported leathers for years due to lower costs and a relative dearth of tanneries in their home market, however, Mr Vuppalapati said the company was even exploring the feasibility of establishing its own tannery to supply leather for its boots.
"We need to see if there's a business case for investment to build that capability in Australia, and what sort of obligations and clearances we would need to get," he said.
RM Williams has faced criticism in the past over a perceived drop in quality of its famous workboots – claims which the chief executive dismisses – which some in the industry have attributed to choices made by its former parent company, Louis Vuitton-partnered private equity firm L Catterton.
In October, the brand was returned to Australian hands after billionaire Fortescue chairman Andrew 'Twiggy' Forrest and his wife Nicola purchased the business for $190 million, with Mr Forrest saying he was "humbled" to bring the company back under local ownership.
Mr Vuppalapati said having the brand under the ownership of the Forrests meant the business could start looking at its development through a longer-term lens as it was no longer under pressure from its owners for a quick return on investment.
"Private equity, while they have an ambition and a passion, that's not their core purpose," he said. "Their core purpose is to buy an asset, get the best out of it, and then move forward."
"[The Forrests] clearly have a purpose that it's about Australia and Australian-ness, which I think is important."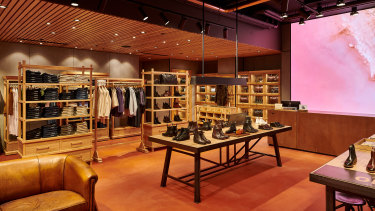 The company has recently opened a new flagship store in Melbourne's Chadstone mega-mall, continuing its bricks and mortar expansion despite recent surges in online sales.
Previously, Mr Vuppalapati has touted younger Australians, or "boot boys and boot girls", as the company's best demographic for growth. However, the chief executive now acknowledges the business needs to pick up devoted customers no matter the age.
"The growth potential is definitely in the younger demographics," he said. "But we definitely don't want to be seen as a 'boot boy and boot girl' brand, that's not the purpose."
"But at the end of the day, once we have someone pulling the tugs, they become a fan and then they become a loyalist, whether they're 16 years old or 60 years old."
Source: Thanks smh.com