Competition watchdog paves way for BGC purchase of iconic Midland Brick brand
Western Australia's biggest construction company BGC will grow even bigger after the competition watchdog gave it the green light to acquire the iconic Midland Brick brand.
In September, the Australian Competition and Consumer Commission was brought in to look at the proposed purchase of Midland Brick from Hesperia and CFC group for an undisclosed sum over concerns it would lead to a competition-crushing brickmaking behemoth when combined with BGC's Brikmakers brand.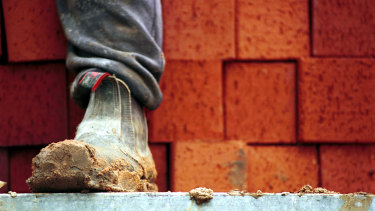 Midland Brick, Brikmakers and Brickworks are the three major suppliers of clay bricks in WA.
ACCC Commissioner Stephen Ridgeway said the acquisition was not opposed because it was likely Midland Brick would have shut down anyway.
"A key factor in the ACCC's decision was the likelihood that Midland Brick and its production capacity would exit the market entirely if the proposed acquisition did not proceed," he said.
"There was sufficient evidence that showed that without the proposed acquisition the owners of Midland Brick would move to demolish the brick kilns, and the exit of Midland Brick from the market would likely be brought forward.
"We concluded that the exit of Midland Brick would be a worse outcome for competition compared to the proposed acquisition proceeding."
Mr Ridgeway also rejected concerns from other WA brickmakers that supply would be at risk if there were only two producers in the state.
"Feedback from industry participants indicated that it was important that the production capacity of Midland Brick remained in the market over the medium term to meet future demand," he said.
"We determined that regardless of whether BGC acquires Midland Brick, there will likely be only two brick manufacturers supplying Western Australia, and so the proposed acquisition is unlikely to substantially lessen competition."
BGC chief executive Danny Cooper welcomed the ACCC's announcement.
"This acquisition demonstrates BGC's ongoing commitment to the Western Australian manufacturing and building sector at a time of unprecedented economic challenges, as a result of the uncertainty created by the pandemic," he said.
Hesperia and CFC group agreed to buy Midland Brick and 800 hectares of associated land holdings from Boral for $86 million in August 2019 and the sale went through in September, the day before BGC announced its interest in the company.
BGC's purchase does not include a large portion of Midland Brick's Middle Swan site, which will be retained and developed by Hesperia.
Source: Thanks smh.com