Medibank eyes at-home care as insurers fight to keep members
Private health fund Medibank will focus on expanding at-home services for complex needs including palliative care and chemotherapy as the health insurance sector grapples with how to stop members from leaving the system in 2021.
Dr Andrew Wilson, who oversees healthcare and strategy at the $7.7 billion ASX-listed insurer, said he expected more cooperation between the public and private health sectors and allied health providers into next year as the country works to take pressure off hospital systems in the wake of COVID-19.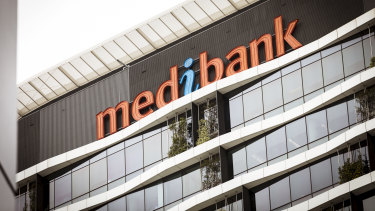 "What we're seeing is broadly the home is becoming a significant care setting for people… There is more technology, more home-based and community care. I don't believe any one organisation has the capacity to deliver what is required on that," he said.
Medibank rolled out at-home palliative care services to members in Melbourne in December after trials in Perth, Sydney, Brisbane and Townsville. Dr Wilson said giving members more choices around ending life at home would not necessarily save Medibank cash, but would provide better engagement with members.
Other major funds have also expanded their at-home treatments in recent months, with Bupa using Medibank-owned Home Support services to deliver its palliative care to Melbourne members.
Bupa's managing director of health insurance, Emily Amos, said offering cover for care at home would "deliver more positive patient experiences with equivalent or better clinical outcomes along with potential cost savings, which we invest back into our customers' healthcare".
The expansion of these services comes at a time where health funds are desperate to hold onto members in the wake of COVID-19, particularly those in younger age cohorts. The sector has faced disruption throughout the pandemic with many funds delivering millions in financial assistance to members, while also being forced to include "deferred claims" on their balance sheets for treatments delayed due to shutdowns.
Quarterly data from the Australian Prudential Regulatory Authority (APRA) has shown the proportion of Australians insured has dropped over this year, with 9000 Australians aged 20-49 dropping cover in the September quarter alone.
Last month, boss of lobby group Private Healthcare Australia Dr Rachel David told this masthead that while the sector had not yet seen the effects of reductions in government COVID-19 financial support on memberships, health insurers should be wary that "young people have a lot of pressure on them at the moment".
Dr Wilson acknowledged that expanding treatment options like palliative care would not necessarily draw in younger members, but argued the fund's goal to also increase options for at-home chemotherapy and mental health care treatments would appeal to that cohort.
"Private health provides a very large proportion of mental healthcare in this country," he said.
"And I think whole of life care is really where private health cover needs to go."
He hopes the fund can increase out of hospital treatments tenfold in coming years, with 259 members currently claiming for care delivered at home at any one time.
Medibank shares started the year at $3.18 and were trading at $2.84 at Thursday's open.
Source: Thanks smh.com