Mesoblast shares savaged on poor COVID trial results
Stem cell biotech Mesoblast has had its share price smashed at Friday's open after the company emerged from a trading halt to reveal its COVID-19 treatment trial was unlikely to meet its primary goal.
Shares in the $2 billion biotech plunged by 41 per cent at the start of trading, before settling down 36.6 per cent to $2.39 at 10.30am AEDT.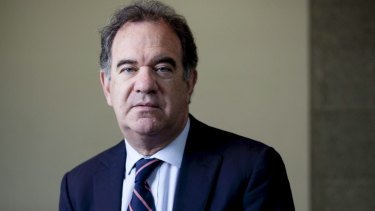 In a single page ASX release, Mesoblast told investors that an independent data safety monitoring board had reviewed interim results from its coronavirus trial. The company was hoping to show its flagship product, remestemcel-L, can help patients with moderate to severe respiratory distress because of coronavirus.
On the same morning that Sydneysiders were thrown into major uncertainty due to a new outbreak of the virus on the northern beaches, Mesoblast noted "the trial is not likely to meet the 30-day mortality reduction endpoint" for the study.
The company, will complete the study, which had been aiming to recruit 300 patients, using the 223 patients already enrolled.
It's the second piece of tough news for Mesoblast, which is backed by high profile investors including billionaire Alex Waislitz, to be released this week, after phase 3 trial results of its heart failure drug caused the stock to plunge at the start of the week. The company released data on Tuesday showing its other product, Revascor, showed reduction in mortality of up to 60 per cent in heart failure patients.
However, the study missed its primary goal, which was to show that the drug reduced the incidence of trips to hospital for non-fatal heart failure events.
Mesoblast also continuing to negotiate with the US Food and Drug Administration over approvals for its remestemcel-L product for the treatment of graft-versus-host disease. The product was blocked at the final hurdle this year when US regulators requested more data on the treatment's effectiveness prior to giving the green light.
Shares in the company are still above where they started 2020, at $2.05 on January 2. The share price has swung wildly throughout the year, gaining or losing more than 30 per cent of its share price in a number of individual sessions as investors reacted quickly to corporate updates, particularly around COVID-19.
Shares hit a high of $5.50 at the end of September on optimism for the COVID trial and its research pipeline.
Chief executive Silviu Itescu has been contacted for comment.
More to come
Market Recap
A concise wrap of the day on the markets, breaking business news and expert opinion delivered to your inbox each afternoon. Sign up here.
Source: Thanks smh.com